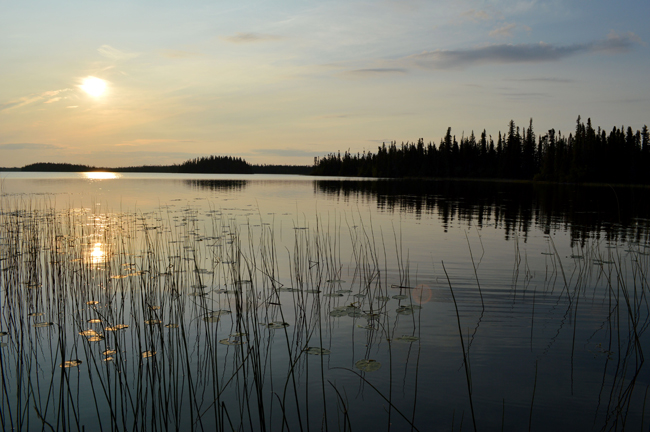 I have nine first cousins, all on my mom's side. I'm the fourth oldest, which puts me smack in the middle of admiration (boarding on adoration) for my cool three older cousins and complete acceptance and enthusiastic adventuring with my five younger cousins. As a child, I loved seeing my cousins.
Comedian Jim Gaffigan, in his hilarious (and remarkably insightful) book Dad is Fat, describes his own (5!) children's cousin-love:
"The ultimate reason for attending family gatherings is for your children to have the time of their lives with their cousins. Little kids love their cousins. I'm not being cute or exaggerating here. Cousins are the like celebrities for little kids. If little kids had a People magazine, cousins would be on the cover. Cousins are the barometer of how fun a family get-together will be. 'Are the cousins going to be there? Fun!' Of course the reasons cousins seem so special could be because they are always associated with positive events. Holidays, birthdays, summer vacations. Cousins are always at the right parties. (p. 226)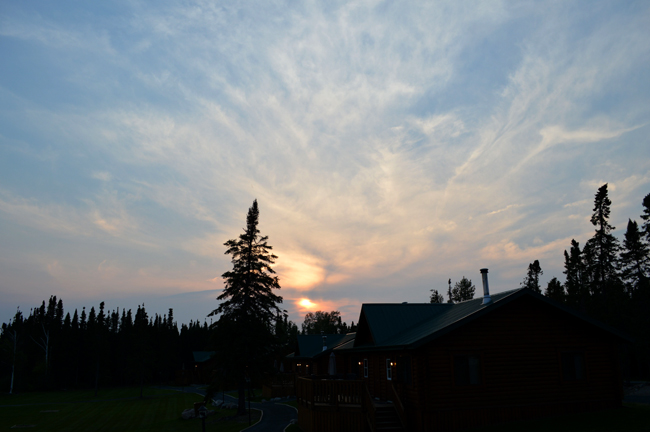 My cousins certainly were at the right parties. For most of our growing up years, we've all been scattered across the country, or sometimes the world. We'd gather together over the years in beautiful locations like Vail, Colorado; Tahoe, California; Asheville, North Carolina; Depot Bay, Oregon; Cabo San Lucas, Mexico, or Freeport, Grand Bahama.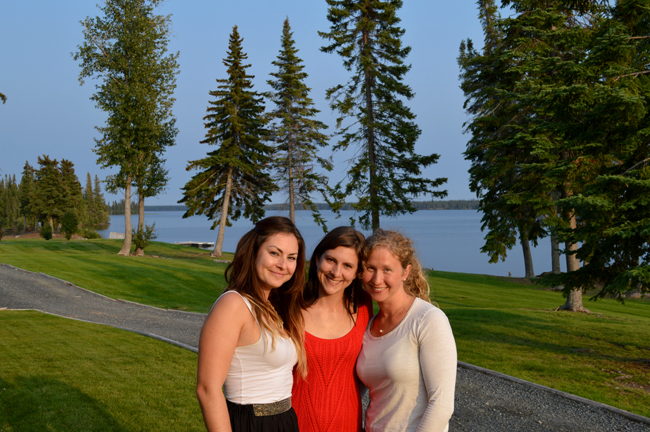 With perhaps the exception of my trips to Disneyland and Disneyworld with my godparents, easily some of the very best vacations of my childhood were family reunions.
And the pinnacle of these was just recently at the North Haven resort. Last week, 9 out of the 11 of us gathered there, four hundred miles north of Winnipeg, Manitoba, Canada. I grew up going to a cabin in Ontario, which while just as gorgeous, is easily the most rustic place I've ever been. And last week this resort may have been the most luxurious place I have been (or will ever be).
Imagine private guides who build a fire in your cabin before you wake up, and put bait on your hook while you fish for trophy Northern Pikes, and cook you 5-star shore lunches everyday. (And your brother's biggest fish could eat your biggest fish for lunch.)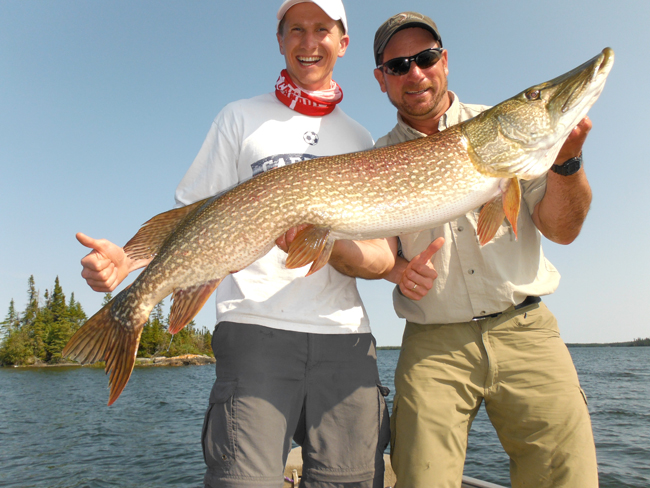 Then you head back to the main lodge for cocktails, massages, hot-tub dips, or fireworks, and your chef announcing that evening's four course dinner while you hold your precious 4 month old cousin's daughter.
Not since college have I gone four days in a row without cooking at least some of my own food. And I have never had that many amazing meals in a row.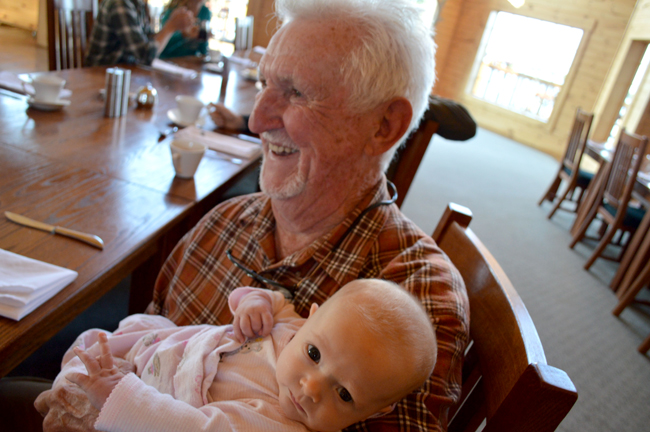 This resort is the jewel in my grandfather's impressive crown of achievements—a businessman who came from extreme poverty in rural Northern Wisconsin during the Great Depression and worked tirelessly to give his children and grand children and now great grandchildren the opportunities he did not have. But, even more impressive than the vaulted ceiling of the lodge hundreds of miles from a paved road, were the people gathered inside it.
My cousins have become the most wonderful people. They are kind and intelligent, loving and ambitious, gracious and wise. They have equally amazing significant others. They are the sort of people that if they weren't my cousins, and they lived near me, we'd be friends anyway. (Not so subtle hint: cousins, you should move to Milwaukee.)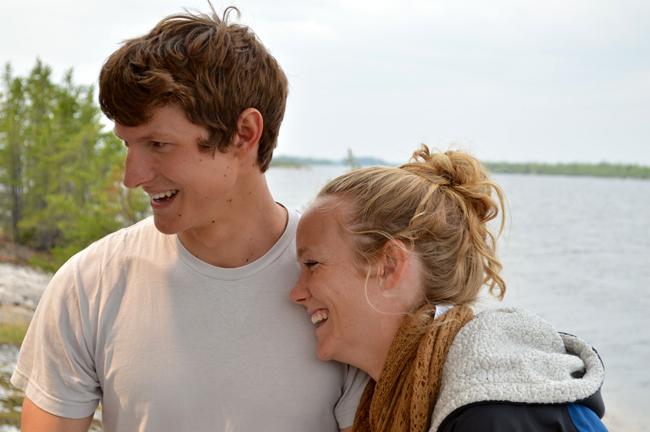 Most of my cousins I haven't seen for 7, 8, or 10 years. (I've been getting by with more frequent visits with Evan's wonderful cousins.) In those years, we've grown up, finished school, gotten married, and started having babies. Those years have held tours of duty, mission work abroad, international internships, and master's degrees—so much life, good and hard life, has happened in between.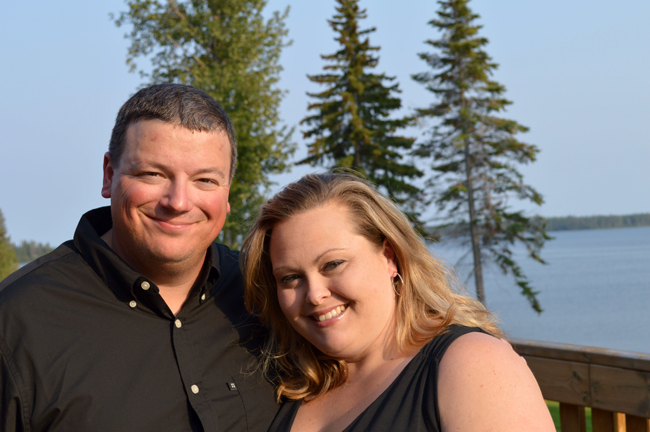 And yet, it seemed that despite so much time and experience that had gone by, my cousins were more the people whom I remembered than ever. Their laughs were the same. The way they'd raise their eyebrows when they were saying something cheeky—that was the same.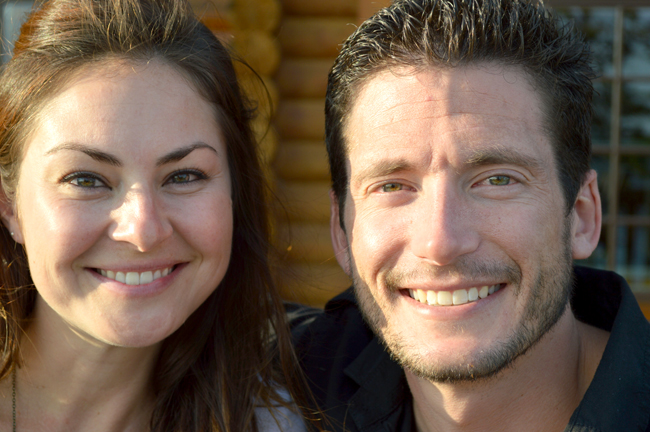 They seemed to be more at home in their own skin than when we last saw each other, awkward teenagers on the verge of adulthood. We all moved around a lot when we were little, and I think that having people who have known us throughout our lives is uniquely special.
I knew going into the trip that I wanted to see my family. I knew that I would enjoy spending time with my loving aunts and uncles who, with children my age, always seemed to be able to listen and understand me. I knew that I would love to see my immediate family introduce my niece Anika for the first time as the third great grandbaby.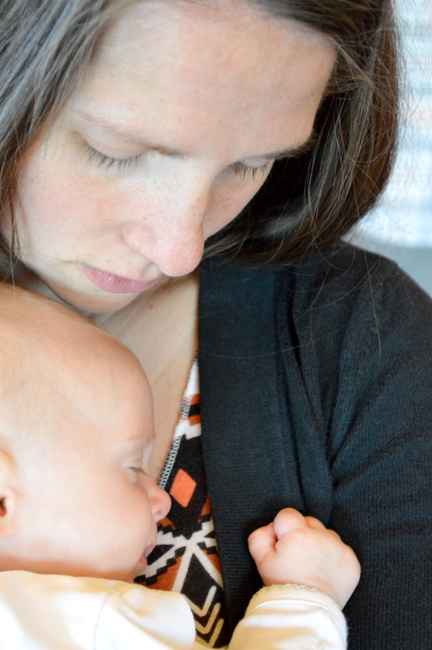 But I didn't know how much my cousins would encourage me. I didn't know how much part of me was still a little kid hoping my cool cousins would think I was cool. I didn't expect that somehow we had grown up and become family who deeply loved each other even though most of the time we're hundreds if not thousands miles away. It's the most mysterious and beautiful thing.
It was a very good party. The kind with mimosas and Irish coffee at breakfast, and fish stories and lamb kabob hors d'oeuvres before dinner.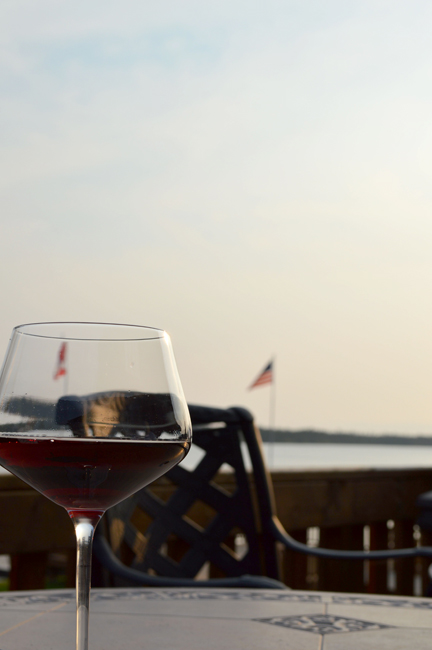 The kind of party where you get hugged by no less than six different people, all of whom want to know in a genuine way how you are doing, and what you are dreaming of in the coming years.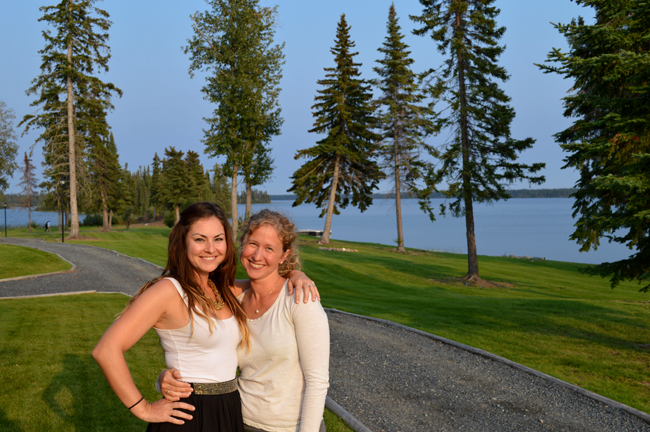 It was such a privilege to encourage my baby cousin (16!) as she thinks of colleges and careers, and to hear from my older cousin, whose oldest daughter is 10, about motherhood and raising girls. I am both old and young there.
I have early memories of my aunts and uncles when they were my age, toddlers in tow. And now some are grandparents, even a bit older than my grandfather was when I first remember us all gathering for Christmas in Colorado when I was five.
I am struck by how much I wish that we could be closer. That weekend was a glimpse into what living life with extended close family would mean, babies passed around like casseroles, smothered in kisses like marshmallow topping at Thanksgiving. But it was also a reminder that just because we aren't geographically close all the time, doesn't mean that we can't be close sometimes. And those times can be truly glorious.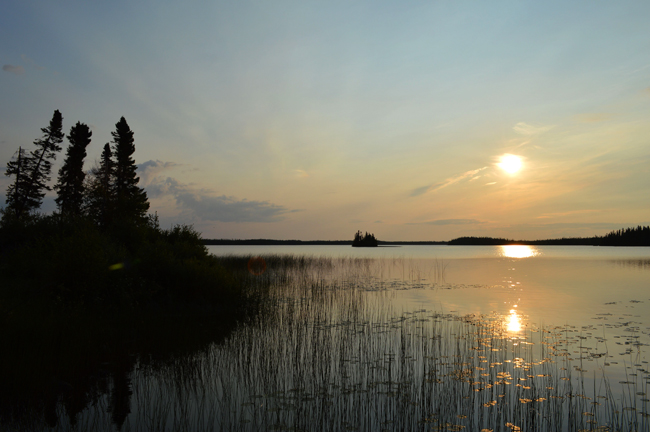 How have you come to appreciate your extended family as you've grown up?
*Note* This post contains Amazon affiliate links, which means if you were to buy a book, I'd get a tiny commission at no cost to you. Thanks for supporting Stories & Thyme!*
Subscribe to Blog via Email

Instagram

Follow Me on Instagram!

Twitter

Follow me on

Twitter!

Favorite Posts

Archives