Last Sunday our church moved to its new summer home. This is the fifth space that we have regularly worshiped in over the past six years, just now overtaking the number of apartments that my husband, Evan, and I have shared over the same time span.
As I stood toward the front of our new airy and pillared space that was filled with nearly all the people that I am close with in the city, I reflected on my first time in our very first space.
It was in the evening on the last Friday in June. I stood on the sidewalk outside a long line of row houses with ancient wrought iron gates, thick with innumerable coats of black paint. There was nothing resembling a sign. I wondered if this could be a church.
I remember feeling nervous. The past eight weeks had been a succession of new beginnings. It was two weeks after I had moved a thousand miles across the country, four weeks after I had gotten married,  seven weeks after I had graduated from college, and ten weeks after turning down admission to an unfunded PhD program.
I was dizzy from the changes.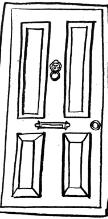 We double checked the address, opened the gate, and walked up the cracked cement to the porch.  A kind looking man in his late twenties opened the door and in response to our question if this was the place for the church plant, said in a light drawl, "Yes. Come on in. My name's Coite." And I suppose in response to our puzzled faces he repeated a little more slowly, "That's Co-ite." We introduced ourselves as he moved a bike away from the door so we could come in.
The week before we had attended the bigger downtown Anglican Church that was planting a new church.  It had been a lovely service, but it felt crowded and we only met about three people afterwards. There was an announcement about a new church plant in the Columbia Heights neighborhood though.  They were going to have their first summer meeting on Friday in a guys group house.
A small church plant would be a good way to get to know people, we thought.
We walked into the living room. There were about 20 people standing around in clumps. It felt like a house warming party, where you only know one person. We walked back through the living room toward the dining room where bottles of wine and sparkling water were set out.  Everyone seemed to know each other already.
I think we were the new church plant's first visitors, if it is possible to be a visitor at the first meeting of something.
I was so new to the world of DC parties and adult mingling—the exchange of names and professions.  I remember wishing I had something more exciting to say than that I had just moved here and was looking for a job.  But I didn't. So I just had to repeat that new tag line again and again. I remember feeling like I wanted the evening to end so I could go home. Maybe I could come back to the church when I had a respectable answer for what I did. And yet at the same time, I kept hoping that perhaps the next person could be my first new friend in the new city.
And even though everyone was very nice, I didn't make a kindred spirit-best friend that evening.
After eating baked chicken on paper plates, we sat in an assortment of chairs and benches and had evening prayer. Someone had a guitar. We sang a few hymns.  We heard the first sermon in the summer's series on 1 Peter.  And in that stuffy row house, surrounded by people that I wanted to impress and who intimated me, we were brought together in the practices of prayer, worship, and the word.
We affirmed the Life and Resurrection of Christ together.  We were connected even if I couldn't feel it.  These strangers were my brothers and sisters in Christ.
We came back the next week, and I remembered a few people's names, and we talked about more than how I didn't have a job. As the summer progressed we got to know the dozen or so core people who faithfully prayed for that church plant for months before we had somewhat haphazardly shown up at the front door.
Slowly, the small talk got less awkward. Midsummer, the planting church hired a new pastor who was assigned to help us grow.  I remember meeting Tommy and his wife Laura. They introduced themselves, and yet they were clearly welcoming us in even though it was their first time there.
With Tommy and Laura there, Friday nights slowly began to feel more like going to an extended family gathering.  I had a job by then. I was ready to whip out, "I'm an Administrative Assistant in the Dean's office at the College of Information Studies at the University of Maryland, College Park." It sounded so official. The seeds of friendship had even begun to sprout little leafed seedlings.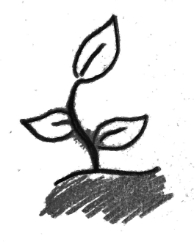 We began to look and feel more like a regular church. We grew. We got a name: Church of the Advent. We started to meet on Sundays.  We had small groups and potlucks and retreats.  At the same time, I felt like I started to look more like a real adult with jobs and degrees and plans.
And over the years it can be easy for me to forget what it's like to show up at a Church without friends and without legitimate-sounding (or any) work.  It's how we refer to people—"oh, she's in that Columbia Heights small group and she's a teacher."  But then I gave up impressive sounding work, like a PhD program, and exchange it for nannying, and I am reminded that I belong to the Church whether I feel important or not. And the Church is a place to meet Jesus whether it's in someone's living room or in a vast (if somewhat leaky and dilapidated) sanctuary.
We all join the Church because we need a family and an identity and to be fed by the sacraments. We all come without impressive answers to those questions, because we all need Jesus and His Church.
And sometimes at Church we still feel lonely. Sometimes we feel like we'd like to wait to come until we have some important work to tell people about. But the Church, with all its broken people, is the place to come and be known.  It's a place to be patient with other people as they are being shaped.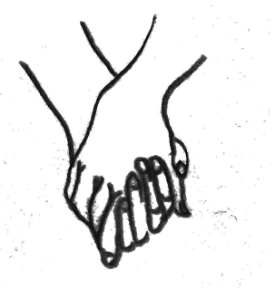 It is the place to wait and seek the Lord together to give us good work in His good time.
It is the place to be put into a family, even if that family isn't what you'd choose, and even if you get annoyed or frustrated with it at times.
It's the place to come and serve and be served.
It's the place to be welcomed and welcome in the jobless and friendless as they struggle to find a place in the world, and to remind them that in Christ we already have the most honorable work and lineage.

How have you felt lonely and at home within your community?
Subscribe to Blog via Email

Instagram

Follow Me on Instagram!

Twitter

Follow me on

Twitter!

Favorite Posts

Archives