Homemade Deodorant For Sensitive Skin: Bentonite Clay and Baking Soda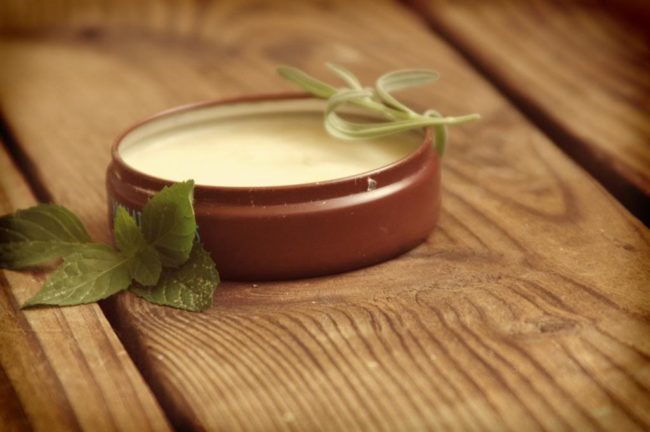 After stopping using shampoo, the next stop on the hygiene-crunchy-train was deodorant.  This was the first time that I read somewhere that a fairly ubiquitous product (in this case, antiperspirant) could have a negative effect on health (in this case, slow your metabolism) and decided to switch it for something with fewer chemicals.
Deodorant is one of the first grown-up products my mom started buying for me. I can still remember how my ballet bag smelled like the Secret Deodorant with the yellow label. To this day I cannot stand the smell of baby powder because on my first day of my new junior high in New Jersey I put on powder deodorant and was sick to my stomach with nerves. In college, I banned baby powder from our dorm room, and two of my roommates obligingly switched scents so I wouldn't gag when I hugged them. And I fell in love with Evan's old spice deodorant smell at the same time I did his kind heart and thoughtful mind.  So switching deodorants can be momentous, like a new scent era.
Four years ago, when I decided to switch to natural deodorants, I wanted something good. I tried a number of off the shelf products, most of which failed to do what they said, and one of which made my armpits smell like pickles. After going to church smelling like kosher dills, I gave up for a while. About a year and half later I started reading recipes for making your own deodorant. They were a lot less expensive than my shopping-spree in the natural beauty care isle, and I didn't smell like pickles!
It took another year to refine my recipe, balancing the needs of my crazy-sensitive skin and active walk-everywhere life-style. Generally most home made deodorants have four parts:
1. An element to adjust the PH of your armpits and absorb odors. This is usually baking soda. It's very effective. But the reason that most people don't just shake straight sodium bicarbonate (NaHCO3) on their armpits is it's a bit abrasive. After a week or two, you'll have raw underarms. So, there are two choices: one, use a less abrasive material like bentonite clay, and/or you can add moisturizers to your baking soda to reduce the irritation.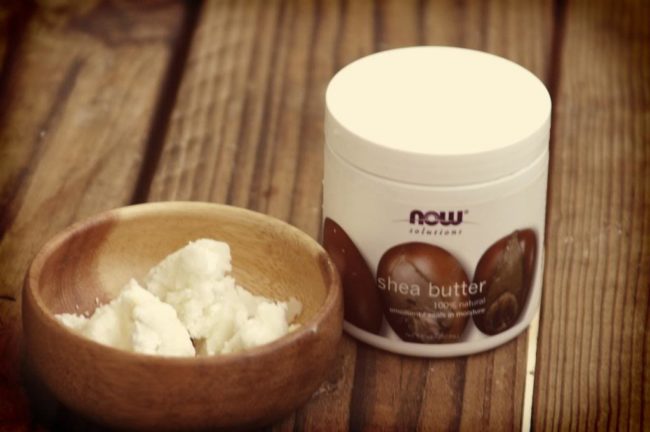 2. An element to bind the first element together and reduce irritation. This is usually coconut oil. It helps the baking soda stick together and stay in place and soothes the skin. It's naturally anti-microbial, which helps in deodorant, and it smells nice. The reason that some people don't just stop at coconut oil is two fold. One, it melts at 76 degrees, which in the summer means your deodorant can be a bit of a puddle in the container and has a harder time staying where you put it, and two, you might have such sensitive skin that coconut oil alone isn't enough to soothe the areas. So, you can add oils that are solid at room temperature, even in the summer, like beeswax, shea butter and/or cocoa butter.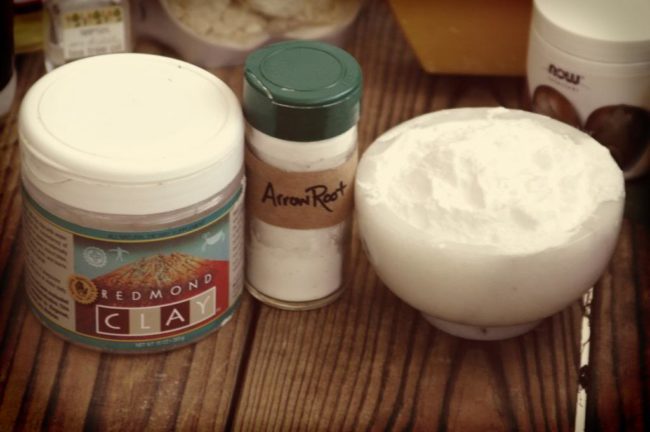 3. An element to absorb moisture. This is not really a full blown "antiperspirant" like Aluminum zirconium found in commercial products, but it does help a little. Most people use cornstarch, sometimes making sure it's non-GMO cornstarch, and the other alternative is arrowroot powder. You might consider using arrowroot powder if you have eliminated corn from your diet. A general rule for making topical personal hygiene products is to only use on your skin what you could put in your mouth.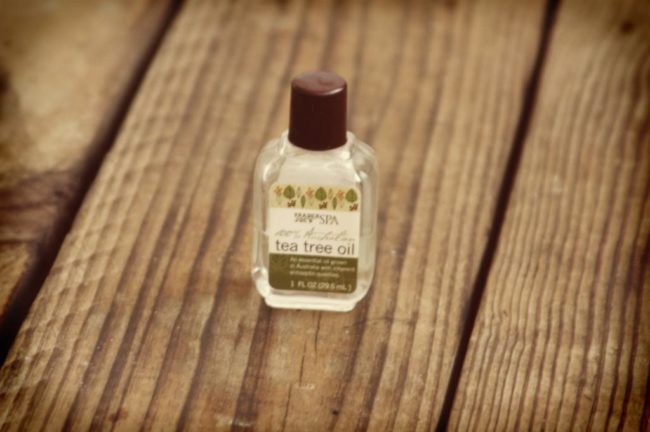 4. An element to smell nice. These are usually essential oils, although depending on the oils they could have anti-microbial properties or be more or less abrasive to the skin. Tea tree oil is one of the most antimicrobial, and even if you don't like the smell, as Kathleen at Becoming Peculiar has recently written, it really does help with keep the bacteria at bay. I like adding lavender and peppermint essential oils, but some people really like rose, sweet orange, yang-yang, or sandalwood. Another nice element about home made deodorant is that you can make it fairly smell-neutral, meaning it will not clash with another scent you might want to wear.
So armed with the four elements, you can embark on your own deodorant making journey. Generally you want about 1/3 more moisturizing element to the odor and moisture absorbing element, and you'll want to measure your essential oils in drops between 5 and 50 depending on the batch-size and your skin and nose sensitivity.
Some other thoughts on natural deodorants are that they sometimes can get on your clothes more than store brands. You can apply it thinly and carefully, to avoid this, but you may have to treat the armpits of your favorite shirts with extra soap to prevent the oil build up. The other thing to keep in mind is that really strong body odor can also be caused by vitamin and mineral deficiencies, like a magnesium deficiency, something Katie at Wellness Mama has written more about. We love our Natural Calm Magnesium Supplement, and take it daily.  Remember personal hygiene is a combination of good diet, sleep, exercise, stress management, along with good soap and healthy topical products. So, for us, while we are certainly not about to give up using deodorant completely, we both feel that we need it a lot less that we used before we went Paleo. As proof, Evan used just coconut oil for a week or so a little while back to help with some skin irritation, and even just that worked fairly well against odor. But normally, since we have such sensitive skin, the recipe at our house is a bit involved.
Amy's Clay & Baking Soda Natural Deodorant for Sensitive Skin Recipe
Ingredients
1 oz (28 g) beeswax (pelts are easier to melt, but anything cut up small is fine)
1.5 oz (42 g) shea butter (either natural or deodorized)
1.5 oz (42 g)  cocoa butter
2 oz (56 g) coconut oil
1 T (15 mL) castor oil
3 T (62 g) baking soda
2 T (30 g) bentonite clay
2 T (20 g) arrow root powder
5 drops tea tree oil
10 drops peppermint essential oil
15 drops lavender essential oil
Directions
1. In a 2-cup Pyrex container, melt the beeswax, shea butter, and cocoa butter with the castor and coconut oils. You can do this in a double boiler on the stove, or I just put mine in the microwave for about 4 minutes (I don't have a powerful microwave, so if you do, you might want do 30 seconds increments).
2. Stir in the baking soda, bentonite clay, and arrow root powder. Make sure it's all mixed in on the bottom.
3. Wait until the mixture is cool enough for you to put a finger in it comfortably, or it's under 120 degrees Fahrenheit. Add your essential oils.
4. Pour the mixture into a container. We use old chocolate tins. You can use an old deodorant container, but once we got used to putting deodorant on with our fingers, it is a lot easer to control the amount and rub it in completely. Some people like to use a spoon. There is also the advantage of being able to bring a small container on a plane with you, rather than having to worry about your deodorant dispenser being over the size limit.
There are a lot of great resources out there that have good recipes for homemade deodorants and a lot of other personal hygiene products. My favorite resource is Crunchy Betty, but there is also great recipes at Frugally Sustainable, Kitchen Stewardship, Little House in the Suburbs, Mommypotamus and Passionate Homemaking.  Not everyone has time to make their own deodorant, although once you have the ingredients it can be quite quick. Also the ingredients are so versatile. You can use them to make lotions, balms, bars, powders, and rubs. Or if making your own is too much you could buy a pre-made baking soda version: Primal Pit Paste. And Stacy from Paleoparents is a big fan of Lavanila deodorant.
Have you tried natural deodorants? What's your favorite?
 *Note* This post contains Amazon affiliate links, which means if you were to buy a book, I'd get a tiny commission at no cost to you. Thanks for supporting Stories & Thyme!*
Subscribe to Blog via Email

Instagram

Follow Me on Instagram!

Twitter

Follow me on

Twitter!

Favorite Posts

Archives