Newbery Review #47 (From the Mixed-Up Files of Mrs. Basil E. Frankweiler, Konigsburg, 1968)
Now this is the book I have been waiting for! I mean literally this particular book. I know that my husband (and Jim from the Office in episode 2.18) loved this book. But also just that I was hoping, when I dove into this Newbery project, that all the books would be these amazing treasures that I had somehow missed in my childhood. Alas, E.L. Konigsburg's From the Mixed-Up Files of Mrs. Basil E. Frankweiler, is unusually special and well-written for the Newberies. It documents the running-away-from-home of two siblings, Claudia Kincaid and her younger brother Jamie, to live in the Metropolitan Museum of Art in New York City for about a week. While there (spoiler alert), they uncover the secret of a supposed Michelangelo sculpture.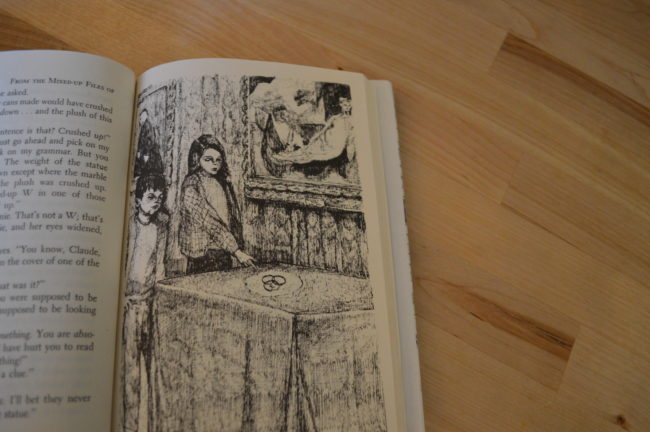 What I liked. Everything! But especially the voice and characterization. I mean check out the first lines of chapter one:
"Claudia knew that she could never pull off the old-fashioned kind of running away. That is, running away in the heat of anger with a knapsack on her pack. She didn't like discomfort; even picnics were untidy and inconvenient: all those insects and the sun melting the icing on the cupcakes. Therefore, she decided that her leaving home would not be just running from somewhere but would be running to somewhere. To a large place, a comfortable place, an indoor place, and preferably a beautiful place. And that's why she decided upon the Metropolitan Museum of Art in New York City" (p.5).
I mean seriously, why are you still reading this review? Go finish chapter one!
Claudia and Jamie have the kind of idiosyncrasies that are so specific and endearing and come out in the choice of language and metaphor used both for their dialog and the narration of their actions. It's so remarkable, and fun because I love when a character captures the kind of slightly anxious organizing and scheming and sorting that I can be prone to. (Another one of my favorite series that does this is Jeanne Birdsall's The Penderwicks, especially in the character of the second sister Skye.)
What was interesting. I loved the blend of realism and whimsy in having them pull off staying at the Met and uncovering the statue's secret. Of course it was the late 60s, so security at the Met was a different thing then, but still they are counting money for laundry and meals, and then sleeping in a queen's bed and taking baths in the fountain. It's such a perfect blend.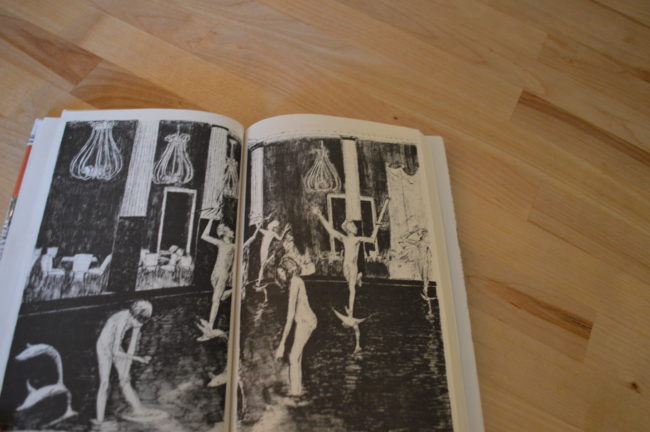 What were some limitations. I can't think of any; it does what it sets out to do so well.
Similarity to other Newbery winners. It's another New York City novel, like It's Like This Cat and Roller Skates. It also has a focus on sibling relationships like Miracles on Maple Hill and Thimble Summer. But it also has a bit of a survival theme with a focus on the protagonist problem-solving the basics of food and shelter like Island of the Blue Dolphin.
What it teaches me as a writer. I think this book excels in reminding me of the power of details and strong images. Twenty five years after he read the book, my husband still recalls the details of Jamie Kincaid earning nearly $25 in change by cheating his friend Bruce in cards on the bus, then having all that change in his pocket as they ran away. And that was one of my favorite parts too. It's so funny and captures the personality and logic of the characters so well. Later E.L. Konigsburg related that much of the inspiration for this book came from her own children, their conversations, and their trips to the Met with her. I love the idea that a mother with children could create such an enduring classic of children's literature (and do her own illustrations!) in the middle of mothering!
Have you read From the Mixed-Up Files of Mrs. Basil E. Frankweiler? What are your favorite characters from classic children's books?
*Note* This post contains Amazon affiliate links, which means if you were to buy a book, I'd get a tiny commission at no cost to you. Thanks for supporting Stories & Thyme!*
Subscribe to Blog via Email

Instagram

Follow Me on Instagram!

Twitter

Follow me on

Twitter!

Favorite Posts

Archives