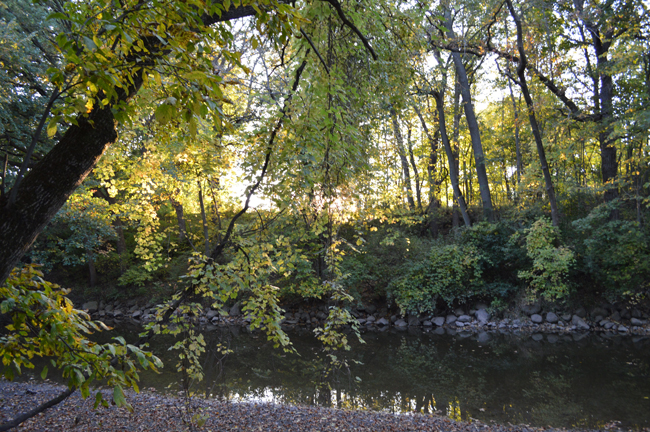 I am not really a city girl. Outside of my infancy in San Diego, the only other time I've lived in a city proper before this year was the summer I spent in Paris after my sophomore year.
I haven't accrued a lot of hard-earned urban wisdom. But the lesson that I've learned here in Milwaukee and I learned that summer in Paris is this: one of the best places to walk in a city is next to a river.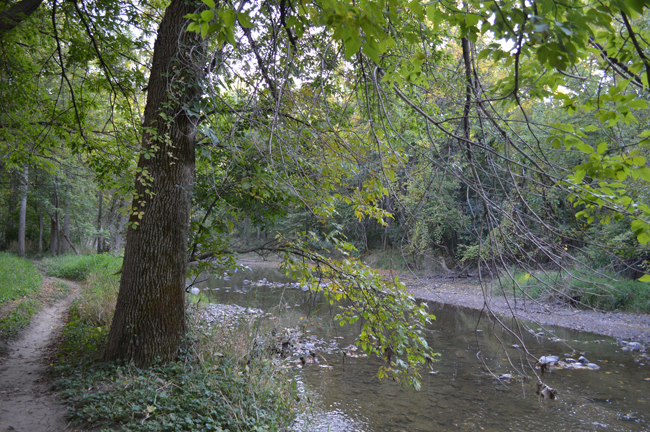 Cities often grow up around rivers because for centuries ships were the most efficient way to move people and goods. Milwaukee actually means the "Gathering Place by the Water" because it is where the Menomonee and Milwaukee Rivers meet and flow into Lake Michigan. (Paris was named after the Celtic tribe Parisii , but right through the heart of Paris runs the Seine.)
But even the largest cities only invest in a handful of bridges for cars and pedestrians to cross from one side to the other. (Paris has 37 bridges, or ponts.) Not too many bridges means if you walk alongside the river you don't have to stop and cross many streets (or bridges).
Rivers can be one of the places in the city where you could walk anywhere from a few blocks to maybe a mile of uninterrupted stretches. They can be some of the most peaceful places to reflect and stretch your legs.
Just like that summer I spent in Paris, I have found myself once again escaping to the river. The Menomonee River is a lot more rustic than the Seine (and I would imagine considerably cleaner.) The path here is dirt, and the river teams with ducks and herons and hawks.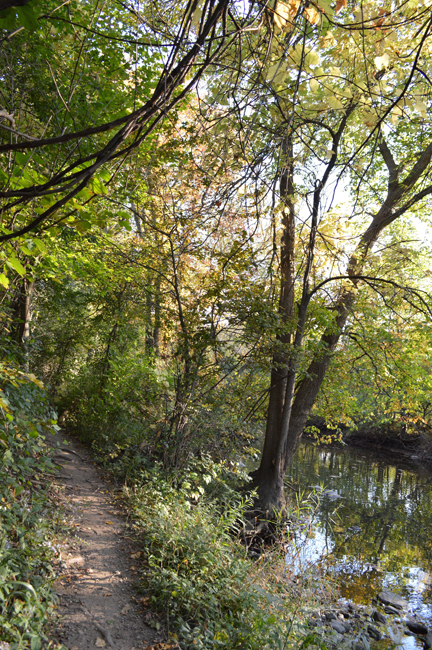 Squirrels and occasionally deer rustle in the grass making noise disproportion to their sizes: the huge deer are almost silent and the tiny squirrels make rackets, scurrying frantically up trees when I approach.
The Seine was alive with people: tourists stopping and photographing bridges and locals going about daily life (and quite a few pigeons if I remember correctly). I went to the Seine for the relief of being able to be silent.
I could simply run (albeit slowly) through the city and not burden anyone with my haltering French. It's the time I felt most at home that summer so very far from home.
I had a route from our tiny apartment near the Eiffel Tower and would run all the way to the Louvre and D'Orsay. (My favorite museum in Paris. Also, my favorite place to eat (pre-paleo) was a crêperie. So, there you have the sum-total of my Paris advice: walk the Seine, go to the D'Orsay, and have a hard cider at a crêperie.)
My nearly daily walks along the Menomonee are blessedly less full of people than Paris had been. (As I tell Evan in my best cranky old-lady voice, "I do not like people in my nature.") Instead, my walks there have been where I've taken my four and half month old niece when she's on a nap-strike.
We enjoy the leaves that are now starting to change and blow away. Sometimes I go by myself, listening to an audio book (Book club in October And the Mountains Echoed, or non-Newbery children's book Swallows and Amazons.) Or most often I just go by myself and am quiet as I walk alone along its quiet shores.
It's been a full Fall already, and the river has been a place of solace and solitude. It's been a place to go think, to pray, to feel sad, or to daydream. It feels like God's provision in this season. And I know that the dirt path is only a month or two away from being hidden in snow and ice, so I'm trying soak it in now.
It's a mile away from the house, so it's a commitment to get there, but it is always worth it. Peaceful moments–the rush of water, the flight of a heron, the crunch of leaves—they are all there if we take the time to find them.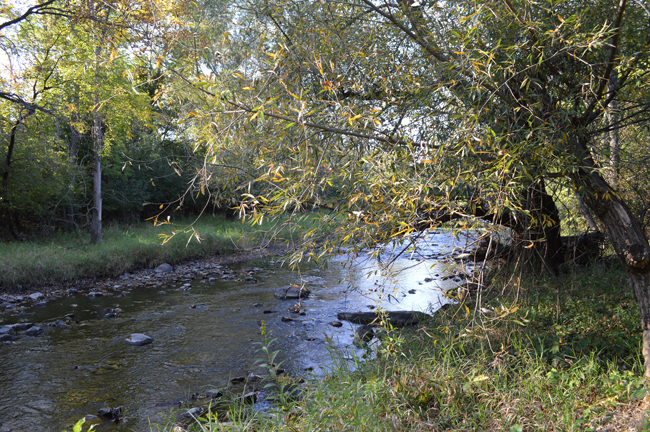 Rivers can remind us of our baptism. Rivers can be living icons: the image of the River Jordan and Holy Spirit as a Dove inviting us into the life of the Beloved in Christ.
Where are you finding images of beauty and peace these days?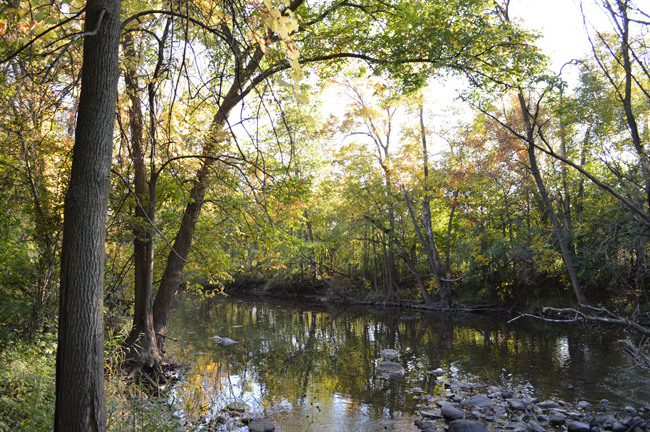 Subscribe to Blog via Email

Instagram

Follow Me on Instagram!

Twitter

Follow me on

Twitter!

Favorite Posts

Archives