Walking in the Winter: What Clothes to Layer in the Bitter Cold
Originally, I didn't think that I needed to post about investing money in walking, because walking is cheap: go outside in some comfortable shoes and clothes, and walk.  But now that the polar vortex is dipping down again, and Maryland is acting like Wisconsin, the clothing necessary to be "comfortable" when it's 10 degrees is more involved.
Generally, I think the old Scandinavian proverb, "there's no bad weather, only bad clothes" is fairly accurate. But I don't have an infinite budget for cold weather gear, so some days I'm just not outfitted for the weather. But most of the time, I can make it out. Some of this may stem from growing up in Wisconsin and walking 1/2 mile to elementary school everyday, in all sorts of weather and temperatures.  Snow pants sort of make you feel invincible as a kid. But I really learned about staying warm and moving in winter when I took up cross-country skiing in high school (without the benefit of lined snow pants).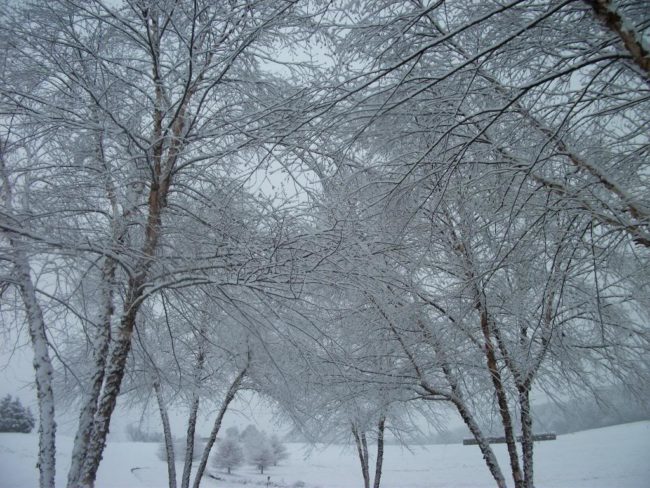 Side Note: I didn't really know anything about cross-country skiing when I joined the team in 11th grade. Actually, I knew exactly nothing. I remember feeling very old and uncoordinated.  And then I didn't get the cool "skate" skis. I got old classic-style skis. (This is all infinitely more interesting since the winter Olympics is coming up, I'm sure.) I was an exceedingly slow skier, not helped by my rather antiquated skiing style. Still, it was probably one of the better experiences I had in high school, and this is not a story that ends with me even being particularly good at skiing. But I did get a great deal better, and enjoyed it, and practiced failing with grace.  (And literally, I fell a lot as well, but I'm not sure I ever did that with a lot of grace.) The rest of the team was unceasingly kind, and I had joined mainly because I had several really wonderful friends a year ahead of me.
So outside of all those beautiful life lessons and the practical Nordic skiing skills I picked up, I also learned a bit about working out in the cold. Specifically, I learned that I am incredibly susceptible to getting a chill.  I would drive home from wherever we found some snow to ski on and by the time we got back to school I would be crazy, crazy cold. And the only thing that helped was to try to peel off wet things before I sat still, pile on some warm blankets on the ride home, and then take a shower at school before heading home. All that to say, I know that getting a chill after you are moving around outside is no joke.
I take my layering winter clothes seriously. But I also believe that if it's not below zero, (regular or windchill) I can go out and walk in winter. (I also usually don't go out in cold downpours, or when there are tornado warnings.)
The key is layering.
Now, I'm not an expert about this. You can go talk to local REI employees about winter hiking gear and get the low-down on the hi-tech gear for scaling mountains. And I don't like polyester. And a lot of the really high-tech stuff is polyester. I just like natural fibers, and I like how they are soft and don't get smelly. But here's what I've picked up about layering:
1. Base Layer: Silk. Silk is awesome. It's warm and cool, soft and strong. It is, however, kind of spend-y. But you can wear silk long underwear with pajamas or yoga pants at home and they're super comfortable. I found my silk underwear top at a salvation army for $2, but I forked over the whole $40 for a pair at REI.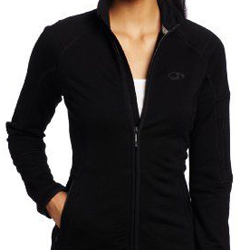 2. Mid Layer: Wool. Even the awesome merino smartwool that's isn't itchy is too itchy for me to be a next skin layer on anything besides socks or mittens.  I have an REI version of a smartwool or icebreaker jacket I got for Christmas that I wear on top over my silk. And sometimes I borrow Evan's smartwool long underwear for the bottoms. (That is if he's not using them.) I'd like to invest in my own wool pair, but right now I'll just use my old polyester long underwear if it's less than 20 degrees. Also, don't get long underwear bottoms that are too tight around the waist, when you're essentially wearing three pairs of pants.
3. Outer Layer: Nylon/Polyester.  Ok, I broke my own rule of favoring natural fibers, but I tend to like nylon more than polyester because it doesn't get as smelly. But as the outer layer, you want something to offer you wind and rain protection. Often I'll use my nylon/spandex yoga pants, but sometimes I will break out the old polyester ski pants. And my winter coat is a polyester mithril shell jacket,  sometimes I'll add my (new!) down vest too underneath the shell. [Update: for really cold days I also have a duffel down coat.]
4. Extremities: Merino/Smartwool! I love smartwool (or the REI brand of merino wool) socks, mittens, and hats. For lounging around, I love smartwool socks. But for regular hikes, I actually tend to use a wool biking sock I got for skiing in high school called "woolie boolies" because I don't wear them out like I do regular smart wool socks.
5. Head & Neck: Wool & Silk. When it's really cold I wear a smart wool knit hat, because I have kind of big head and a lot of hair and it's hard to find a hat that fits over my ears. If it's not crazy cold, I'll wear my wool brimmed Stormy Kromer hat (and sometimes just put my hood over it) but that hat doesn't completely cover my ears. so I'll often go with the more practical smart wool hat.  Also my sweet Godmother got me the coolest silk scarf for Christmas, and I have rarely been seen without it. (I also have a simple white silk one, I love as well, and for really cold days I'll break out my wool buff, which stays up around my nose better, but does get damp after an hour of breathing through it.
6. Shoes: Hiking Boots or Running Shoes. If it's icy or snowy, I'll wear my hiking boots. I want to be a minimalist/barefoot show girl, but minimalist boots are expensive, so I'm stuck with my 10 year old solid, thick-soled boots for now. These are a lot more comfortable with some insoles from REI. If it's not icy, I'll usually just wear my wide low-end new balance running shoes.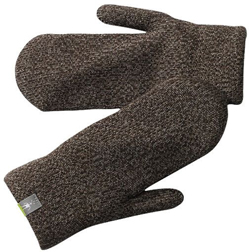 I know that all this winter gear is kind of a large investment, but it is cold for a decent portion of the year in most parts of the United States, and I don't want to miss my outside time. Also, the great thing about layers and natural fibers is that you can use them in various settings and seasons. My smartwool mittens are nice enough to wear with my formal peacoat. My jacket is comfortable at 50 degrees in the rain or with four layers at −15 (And it was that cold for several days when we were in Wisconsin over break).
So here are my two thoughts about investing in walking as self-care. One, if you are dedicated to doing something daily, you'll run into seasons where you'll have to invest more to overcome that season's challenges to care for yourself. This could be a restriction of time, a relational challenge, or just a really cold winter.  Two, the more that kinds of things you do invest in for your preferred form of self-care can be used in other settings, and be helpful to the rest of your life, the better the investment.
How do you bundle up in the cold? How do you discern investing in the financial costs of self-care?
*Note* This post contains Amazon affiliate links, which means if you were to buy a book, I'd get a tiny commission at no cost to you. Thanks for supporting Stories & Thyme!*
Subscribe to Blog via Email

Instagram

Follow Me on Instagram!

Twitter

Follow me on

Twitter!

Favorite Posts

Archives