Newbery Review # 48 (High King, Alexander, 1969)
The 48th Newbery was such a treat for me to re-read: the last book in one of my favorite series The Chronicles of Prydain by Lloyd Alexander: The High King. This is the very last adventure of Taran the Assistant Pig-Keeper, Gurgi his furry mostly human loyal companion, Flewddur Fflam the exaggerating bard with harp strings that break when he lies, feisty and wonderful Princess Eilonwy, and the grumpy but lovable Doli the fair-folk dwarf as they journey through the mythic, medieval Prydian. Since this is the last book in a series of five, I don't want to go into too much plot and spoil the whole series. But it's a great series drawing on Welsh myths and written in somewhat of an Arthurian style—formal and comedic at the same time.
What I liked.  I love this series so much since my husband introduced them to me eight years ago (I've written about them on my list of favorite fantasy series) because of the characters, the adventures, and more often than not the satisfying endings with lots of character growth. I listened to the audio versions of these so even the Welsh spellings and pronunciations didn't trip me up. If you are someone looking for a solid series after reading Narnia or Harry Potter this is a great one to jump into (even though it's very different and somewhat smaller in scope than those amazing series). The whole series is what I bought my godchildren this year for their parents to read aloud to them.
What was interesting. This is the first book, as far as I can tell, that was part of a series to win the Newbery. Books in series have won the honor before. Six of Laura Ingalls Wilder's books won the honor: In 1938 On the Banks of Plum Creek (Winner that year: White Stag), 1940 By the Shores of Silver Lake (Winner that year: Daniel Boone),  1941 The Long Winter (Winner that year: Call it Courage), 1942 Little Town on the Prairie (Winner that year: The Matchlock Gun), and These Happy Golden Years (Winner that Year: Johnny Tremain). I personally think not giving the full award to any of Laura Ingalls Wilder's books is such a missed opportunity because the books that won those years were some of my very least favorite Newberies (except the very, very first few), and really only Johnny Tremain has held up in the years following. And it seems that perhaps Lloyd Alexander's Chronicles of Prydain might have been sequestered as a series into honors since book #2 The Black Cauldron won the Newbery honor in 1966 when I, Juan de Pareja won. I, Juan de Pareja is good, but Black Cauldron is one of my favorite books of all time. Of course when you start comparing honor books to award books, you get into the sticky subjective nature of awards. Add to that the fact that who is on the committee to give awards changes frequently (and I would guess involves people who haven't even read all the previous books considering what a task that is), you don't get a very objective way to determine on book's worth over another. Add to that the complication of weighing a book in a series to a stand-alone book, and you get the crazy experience of the terrible Daniel Boone book winning over the wonderful By the Shores of Silver Lake.
What were some limitations. My main issue with this book winning the Newbery is that it would be kind of a tragedy to read it by itself and skip the first four books. And I actually think by itself it has some serious draw backs, mainly that the reader is drowning in more than 50 characters. The fourth book has, in my opinion, borderline too many characters as well with Taran traveling the country and meeting many of the common people and artisans of Prydain as he sought to learn his own parentage. (And the fourth book misses most of the beloved gang that's finally reunited in the fifth book.) So this fifth book, especially the first half, is just a lot of characters with little introductions helping you remember when you met them.  And the most satisfying parts of the fifth book are the ways that many of those characters who were only partially redeemed in past books complete their sacrifice in the fight for good. So read the whole series!!
Similarity to other Newbery winners. It is similar to many Newberies in being at its core a coming of age novel or bildungsroman, but in its medieval or epic feel it's most like The Trumpeter of Krakow, Adam of the Road,  The Door in the Wall, Secret of the Andes, and A Wrinkle in Time. But it's more fantasy than most of the previous Newbery winners have been.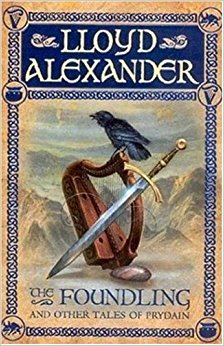 What it teaches me as a writer. One thing that I really love about these books is that characters have such a specific voice; they are almost embodiments of characteristics. I think in the hands of someone less skillful that would sort of unravel into flat caricatures, but with Alexander you just feel like the characters' voices are really clear and consistent. He gives his characters impulsivity, illusions of grandeur, gruff grumpiness, or persistent pessimism, and somehow wears the rough edges off them through adventures but allows them to keep that tendency with a more mature and good natured spirit about them nearer the end. It's really so impressive and fun.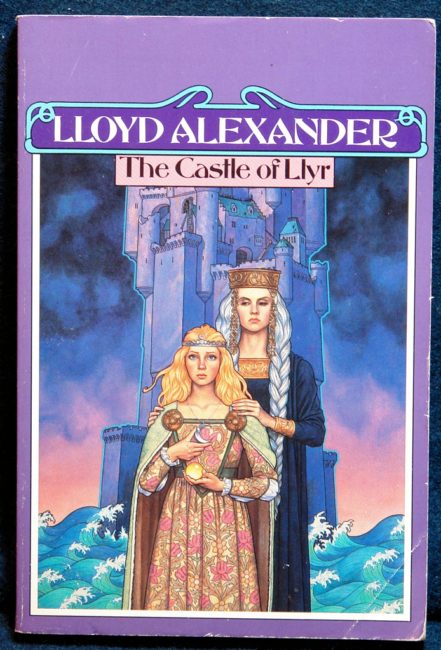 Have you read any of The Chronicles of Prydain? What are your favorite fantasy book series?
*Note* This post contains Amazon affiliate links, which means if you were to buy a book, I'd get a tiny commission at no cost to you. Thanks for supporting Stories & Thyme!*
Subscribe to Blog via Email

Instagram

Follow Me on Instagram!

Twitter

Follow me on

Twitter!

Favorite Posts

Archives