Newbery Review # 44 (Shadow of a Bull, Wojciechowska, 1965)
In 44th Newbery, Shadow of a Bull  by Maia Wojciechowska, Manolo Olivar, age 11, is the son of a famous matador who died in a bull fight when Manolo was 3. Since then, Manolo has grown up in the shadow of his famous father and the townspeople of Arcangel, Spain who are convinced that Manolo will be just like his father if he too fights a bull at age 12 in a fight arranged by the same aged patron, Count De La Casa. In a sparse but compelling style, we travel around with Manolo while the six aficionado men who love bull fighting take him to matches. Manolo struggles deeply with believing he is too cowardly to fight a bull, while getting to know a young man who has no wealthy patron but a deep love of bullfighting.  The story follows Manolo as he discovers deeper meanings of fear and calling, bravery and honor as he nears the fated bullfight.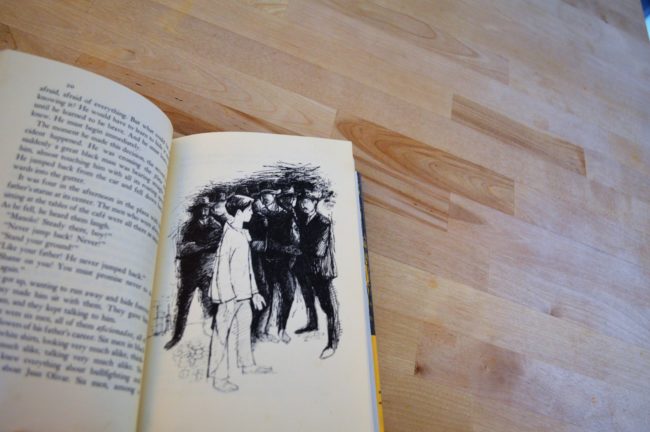 What I liked.  I wasn't sure that was going to like this book because so much of it depended on the ending: the first bullfight. But I thought that the ending (spoiler alert) with Manolo deciding how he was going to fight and what he wanted to do afterwards—apprentice with a bullfighting doctor—really made the story work for me. I think that having a story have such a looming battle/climax end is hard to pull off satisfactorily, and this one managed to do many things at once. Also this book was a really great length for packing so much information on bullfighting and a great hero's journey into it.
What was interesting. I have never really thought a lot about bull fighting. Probably my main bullfighting information came from the ever-reliable Bugs Bunny. But a few years ago, I remember watching a Rick Steves episode about Spain and got introduced to the idea that it's still popular, and people are pretty passionate about whether they love it or hate it; whether it's an art or a cruelty.  (Here's the whole episode, but the part where he talks to an aficionado in a bull fighting bar in Spain starts at 4:57 and lasts for about three minutes.) What's really remarkable about Shadow of a Bull is that Wojciechowska captures a lot of the passion and misgivings around bullfighting.  I think the book really captured a specific cultural window into mid 20th century Spanish manliness (can I use the term machismo about Spain, and not just Latin America?) and courage.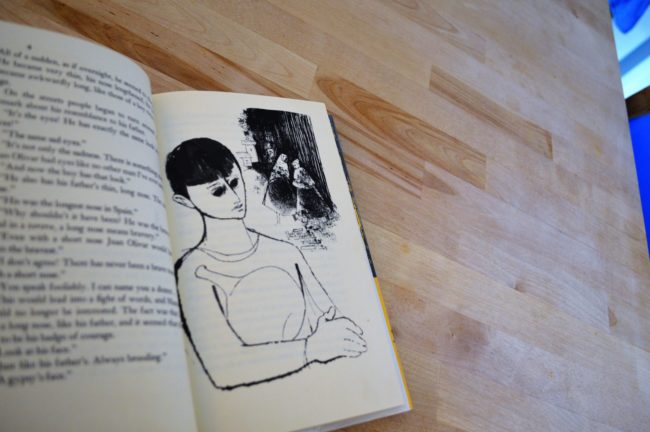 What were some limitations. In the beginning of the book, in what I think was a fairly intentional choice, Manolo doesn't really have a relationship that we're invested in. There is his dead father and how that's complex, but it isn't really until the middle of the book that we start to see relationships with his best friend's brother Juan, with the old doctor, with his mother, and even more complex memories of his father surface. We get a lot of great setting and set up about bullfighting, but I would have liked to see the relationships a bit earlier to feel more emotionally connected with Manolo.
Similarity to other Newbery winners. Shadow of a Bull joins a number of other stories of fatherless boys coming of age into or not into their father's trade like Dark Frigate, Dobry, Secret of the Andes, Young Fu, Johnny Tremain, Bronze Bow, and of course other coming of age tales of sons trying to make sense of the trades of their living father's like Onion John, …And Now Miguel, or It's like this, Cat. It had a little bit more of a Harry Potter feel in the sense of a father dying for a cause and questions of whether the son was destined to die or rise to greatness in the same way because of a gypsy's prophecy.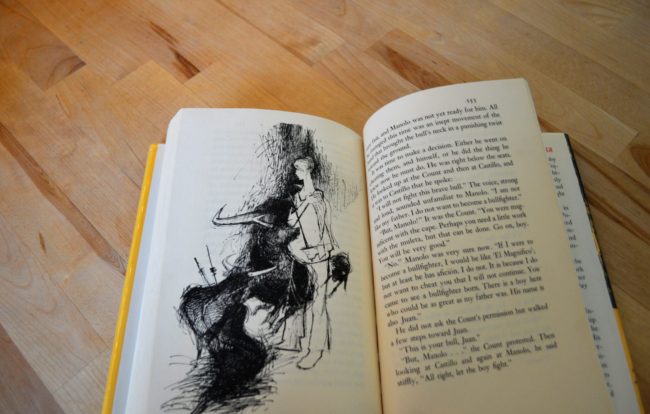 What it teaches me as a writer.  I think the thing that stands out to me most about Shadow of a Bull is how unlikely it was that a Polish woman would be such an expert on bullfighting and so great at conveying that passion. In fact, Maia Wojciechowska, it turns out, is a pretty interesting lady. (Also our library had a sighned copy of Shadow of a Bull. So clearly she had excellent taste in where she traveled.)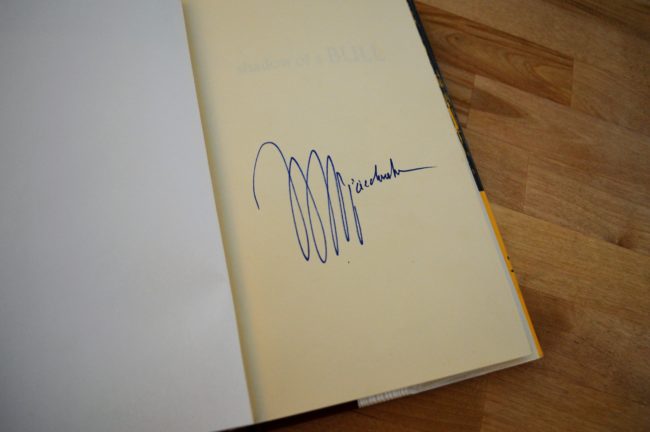 In a piece for the LA Times honoring her work has a children's writer, Dennis McLellan summarized her early life: "she parachuted out of an airplane three times before she was 11. And at 12 she fled the invading Nazis with her mother and two brothers through Romania and Italy to join her father, the chief of staff of the Polish air force, in France. As a young woman, she worked briefly as an undercover detective and raced motorcycles in the United States. She also developed a passion for bullfighting and did a stint as a matador in Mexico."  (Many of these adventures she recorded in her autobiography: Till the Break of Day: Memories, 1939-1942. So while I wouldn't say that Wojciechowska has inspired me to take up skydiving or rodeo work, it is a great reminder that all our quirky childhood experiences, loves, tragedies, narrow escapes, and daily life can be used to weave together a rich setting filled with details that make our characters come alive.
Have you read Shadow of a Bull ? What are your favorite books about Spain, bullfighting, or other coming of age tales?
*Note* This post contains Amazon affiliate links, which means if you were to buy a book, I'd get a tiny commission at no cost to you. Thanks for supporting Stories & Thyme!*
Subscribe to Blog via Email

Instagram

Follow Me on Instagram!

Twitter

Follow me on

Twitter!

Favorite Posts

Archives