Dear Friends & Family,
What a great, wonderful, difficult, beautiful year! We moved from Maryland to Wisconsin, became an aunt and uncle to the beautiful Anika Eve, and started a new job at Hope Christian High School teaching US History. Well, technically, only Evan has that new job, but I have been doing so much lesson planning and grading, that it sort of feelings like a joint venture. But I suppose that's what you get when you meet your spouse at History Honor Society and spend the first 7 years of marriage putting each other through various history master's programs.
January and February found us in Maryland packing up our east coast life. We said goodbye to dozens of close friends, mostly from our beloved Church Family from Church of the Advent. They threw us the sweetest goodbye party. I will always remember sitting in the living room listening to the prayers of thanks and commission from friends who had walked with us through the highs and lows of planting a church and living life together the past 7 years. Saying goodbye to the two babies we nannied was especially sad. It was such a privilege to spend my days with them.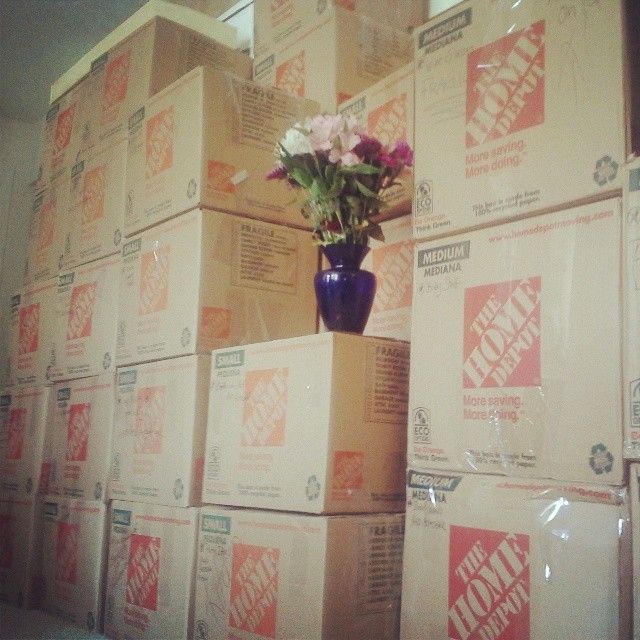 We arrived on the cold and snowy first of March in Wisconsin, without a job, hoping that Evan's state teaching certification would come through in time. My brother and his very pregnant wife Candace graciously allowed us to live with them, giving us their finished attic. We waited through Lent for Easter, for the baby to make her appearance and for a job to come through for Evan. Seven months later it is easy to forget how long that waiting can be. It certainly felt like a long wait. But spring and Easter and the baby and a job came!
The highlight of the summer was the month we spent in the south. The tutoring company that Evan and I worked for in Maryland invited Evan to work on curriculum for the new SAT in Atlanta for a month, and I tagged along and tried to make the month livable in our extended stay hotel. On weekends we hiked and visited friends and family in neighboring North Carolina and Alabama. But we escaped the real southern summer and came back to Wisconsin for the glorious July weather. August brought the start of Evan's job, and a quick family reunion for me to the glorious north woods of Manitoba, Canada with nearly all my cousins.
The Fall has been very full—full of life and work and people. Life in the little brick house in West Milwaukee is full of two dogs, four adults, and one sensitive and delightful baby girl. Our new church, Christ Redeemer, has welcomed us in whole heartily, and we are in a small group, and reading scriptures, tending babies in the nursery, helping in Sunday school, praying, greeting, setting up, tearing down, and serving the cup during communion—the gloriousness of a new church plant!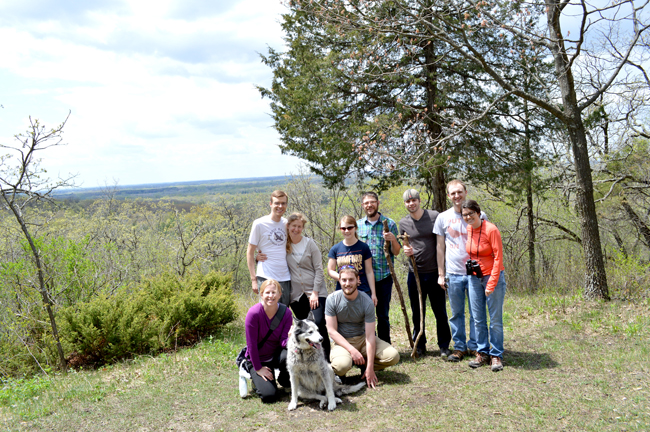 We are only a quick drive from Chicago, our 3 year old goddaughter Teresa, Evan's cousins, and a handful of close college friends. We are about 5 hours from my parents, who have enjoyed their new title of grandparents immensely and have come down to see her (and us!) quite a few times.
Of course the fullest part of the fall has been Evan's new job. Most nights you can find us upstairs grading piles of papers on the Columbian Exchange or the New Deal and creating new curriculum for the next day.   It is not a very sustainable pace of life, but first year teaching is almost like building the house you will live in for (hopefully) years to come. I feel blessed that I have a flexible schedule to pitch in most afternoons and evenings. Evan has been amazing in his dedication and sustained energy. His inner-city Milwaukee students keep him on his toes. He comes home with hilarious and tough stories from his day. He has a great set of co-workers and administrators that are really devoted to helping get these kids into college. We feel so blessed to have so much family support, a great church community, and all the experiences of stress management that came from surviving grad school: eating a really clean (paleo!) diet, getting good sleep, and hiking along the rivers and glacier formed hills of Southern Wisconsin.
In between my moonlighting as a teaching assistant and making us yummy food, my days are spent helping to care for my 7 month only niece (I get to spend 2 to 5 days a week with Anika when Candace goes into the office) and writing.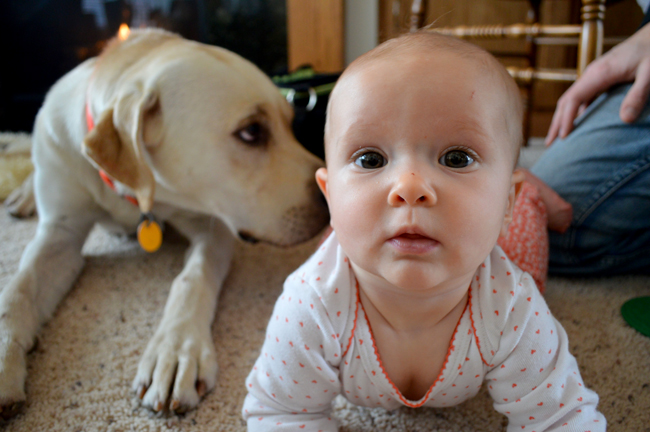 I continue to plug away on my novel, and despite feeling like I haven't gotten to spend as much time as I would like writing, it really is coming along. It is looking more and more like a real novel, with a beginning, middle, and end filled with dragons and gnomes and kids looking for their grandfather in a kingdom of tree houses and mysteries. My blogging has also been a bit slower this year, but I started an exciting project reading through all the Newbery Award Winning books for children (starting in 1922!). I feel super blessed to have so many people believing, supporting, and working to let me write.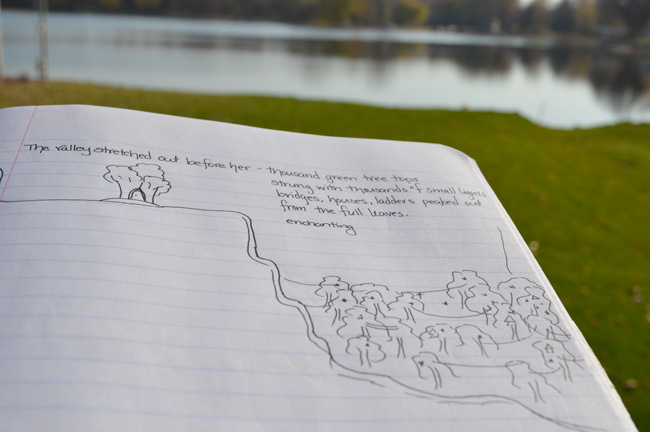 We are ringing in the New Year in Arizona with my family, enjoying the perk of teaching: 2 weeks off at Christmas. Yesterday, I'm joined Evan in that great new adventure: turning 30! We are hopeful that this next year will bring a further settling into this new Wisconsin life. Pray for us as we finish out the first year of teaching, as we make decisions about how to spend this coming summer, and as we hope to add more members to our family soon! May the Lord bless you and keep you this Christmastide and Epiphany season!
Much love,
Evan and Amy
Subscribe to Blog via Email

Instagram

Follow Me on Instagram!

Twitter

Follow me on

Twitter!

Favorite Posts

Archives