It is Holy Wednesday, right in the middle of Holy Week, right before the great burst of waiting together that marks Maundy Thursday through Easter morn.  It is a state of great anticipation. I can almost taste the coffee. I can almost feel the snow melt for good. I can almost feel the baited breath of so many Christians around the world waiting, waiting, waiting.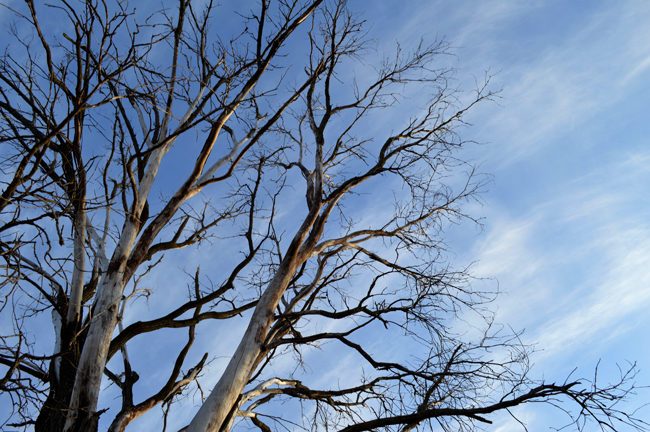 This year Eastern and Western Easters align, so that Orthodox and Catholic and Protestant Christians are all keeping vigil together.  Some wash feet, some wait up all night, some greet the sunrise, but all together we are waiting for Resurrection.
It is the first Easter since Evan and I have been married that we'll be away from our DC church family for Easter, but also the first time we'll go to my parents' home to go to the Pascha (the term that most Christians around the world use for Easter) service at their Orthodox church.  It is a fitting sweet sadness. It is like so much of this time, harsh absences contrasted with full new presence.
Our DC church gave bells to all new members. We'd bring them to the Easter Vigil service, the service when we arrive in the evening, still entrenched in the deep darkness of Good Friday, of Holy Saturday and wait for the Resurrection of Christ in the darkness of that long night. And then we ring our bells and shout "Alleluia!" — that celebratory word we refrained from proclaiming all of Lent.
But this year our bells sit at home. We go instead to the great Pascha Vigil with incense and icons and Russian melodies proclaiming that Christ has trampled down death by death. We go with special baskets filled with eggs and cheese and candles to break a great fast at 3 am on Easter morning. I am sad to miss the bells and yet excited to keep vigil with my family. Both are true at the same time, neither canceling the other out, but somehow magnifying each other.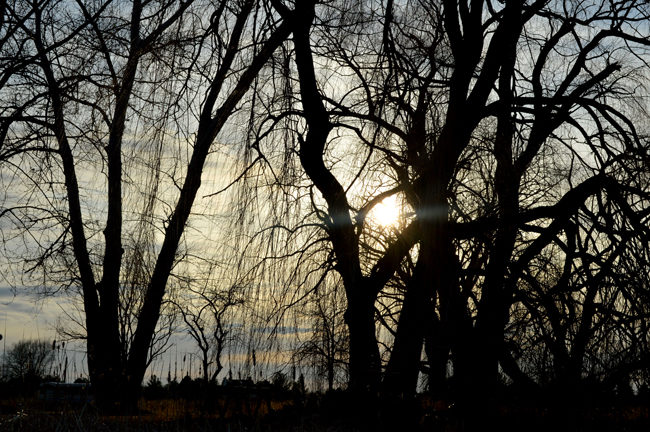 Holy Week is full of that contrast. Good Friday and Holy Saturday are reminders of the cruelty and wrongness of death. Death is theft. It always feels as if someone you love is stolen from you. It never feels natural, even if it is not a surprise. And the stench of death and decay and sin permeate more than simply the end of a particular life; that stench feels as if it ends all life in all its forms. All the ways that we are in relationship with the earth, with each other, and with God are incomplete and marked by death.  Separation from those we love, even just by 1000 miles and a pair of unused bells, is one small aspect of the problem of death.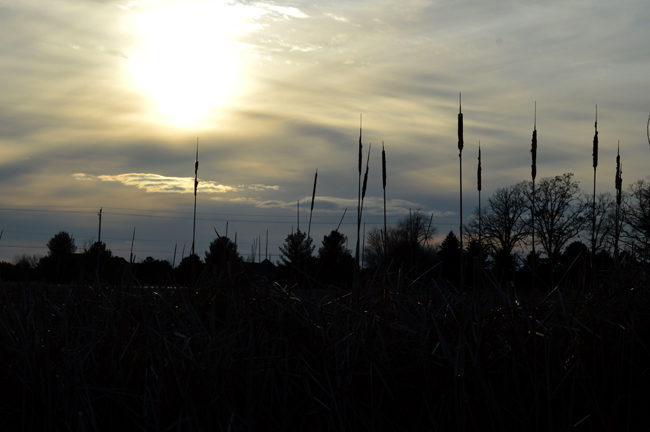 Easter morning is the great and deep answer to that problem. We are not left simply with broken hearts and dead bodies, but are given Life.  The separations are not permanent. And all the wrongness of death will be overturned, restored, renewed.  The promise is that no matter how deep the sorrow, no matter how dark the pain, the Resurrection of Christ reaches deeper and wider and shines brighter and stronger. The naked and barren tree produces buds and blooms.
So we wait with hope.  We enter into the end of Holy Week knowing that each pang of walking through the Great Story of betrayal, agony, mockery and death is miraculously filled with honest, strong, and enduring hope. Holy Week is an acknowledgement of both the brokenness of the World and of the Restoration of the Resurrection. It takes all our feelings of longing and sadness and hope and despair and offers us a place to put them and make sense of them.
In the northern hemisphere, Lent, an old English Word for Spring, is a time when we move from cold and ice to green, new life.  It is a time when even nature seems to join in telling the story of Resurrection.  The ice cracks, and melts, and slowly, slowly gives way to new life. May this week remind you that we are all in that great story of slowly, slowly awaiting the hope and beauty of Resurrection.  Let the bells and melodies resound in joy.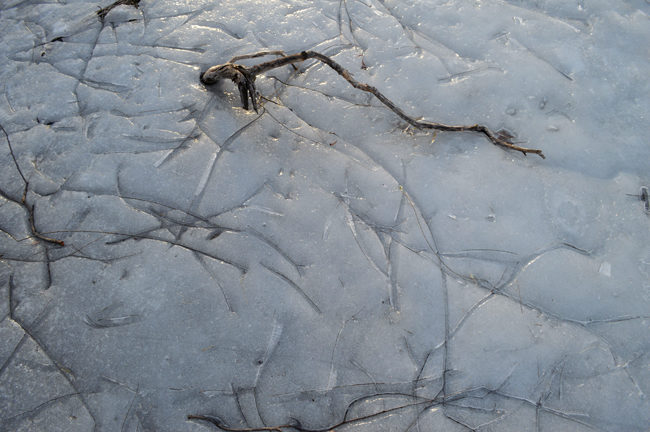 What are the sad and joyful things that mark this Holy Week for you?
Subscribe to Blog via Email

Instagram

Follow Me on Instagram!

Twitter

Follow me on

Twitter!

Favorite Posts

Archives