Engaging Advent: Reflections on Preparing for Christmas
Seven years ago, when I should have been studying for finals, I took out a sharpie marker and wrote down a quote from Lauren Winner's book, Girl Meets God.  I was engaged, and my betrothed was a thousand miles away. Winner's writings on Advent spoke to me in that cold Illinois dorm room: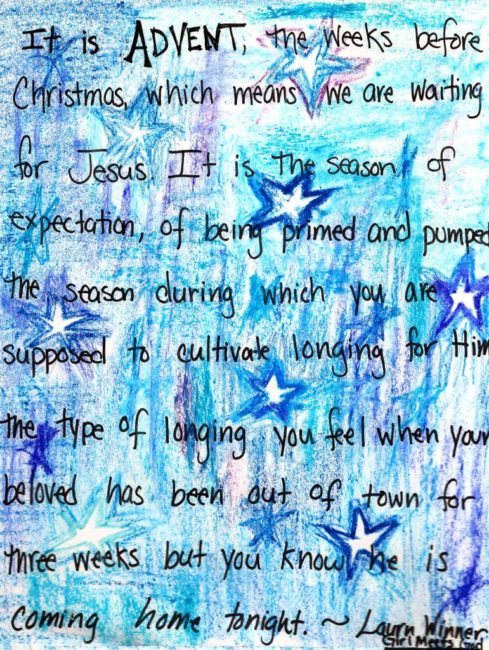 I grew up with little awareness that "Advent" was anything beyond the special name for the Christmas wreath you lit in church in December or the calendar with chocolates in it. (Actually, we just had an old empty calendar, that at some time, perhaps 5 years before I was born, supposedly had chocolates in it.) But as an adult as I have come to embrace higher liturgy churches, there has been an assumption that Advent should be more.

The term Advent comes from the Latin meaning "to come" or "arrival." We are, as Winner put it, waiting for Jesus. Orthodox Christians often call it Little Lent. It is supposed to be a fast. It is, in many ways, a rejection of the commercial Christmas that pushes to sell us tinny commercialism before Halloween decorations are down.  For some, this fast comes in the form of trying to keep all the celebrating, the music, the parties, and the presents, firmly away until December 25th. And there is much to be said for that, since we in fact have a whole twelve days of Christmastide to revel in and celebrate.
But that is a hard practice. Even at our current Church, Church of the Advent, Christmas sneaks into Advent. We are a church of the young and the transient, and 3/4 of the congregants travel home away from DC for Christmas. So we have our Lessons and Carols service early, complete with Christmas songs. And the week before we have a great Christmas Ball, and Christmas caroling, and a Holiday party for foster kids. Each is full of a combination of joy and service and attempts to love our neighbor.
So how do you keep Advent, when loving your neighbor, your spread-out community, means parties and presents?
Between the Lessons and Carols service, and the Christmas Ball, and celebrating that Evan is done with his student teaching this Friday, we also have two weddings. One was a few weeks ago, and one is right before we leave for Wisconsin.
So I have been thinking a little bit, as our friends prepare for their wedding, how Christmas is a bit like a wedding, and Advent is a bit like engagement.
Even the Christmas story starts with an engagement: In the sixth month the angel Gabriel was sent from God to a city of Galilee named Nazareth, to a virgin betrothed to a man whose name was Joseph, of the house of David…
I got engaged on a warm day on the first of September. It was in a park, and we could see the spot where my parents had gotten engaged 30 years before us.  Evan had a picnic, a poem, and a glittery ring.
And in that quiet spot in the grass, we began our nine month journey to the big day in late May. It was wonderful and hard, as often engagements are. We were planning for the party, for our life together, for adulthood. We only managed to see each other every four to eight weeks.  But we carved out a time every night to talk.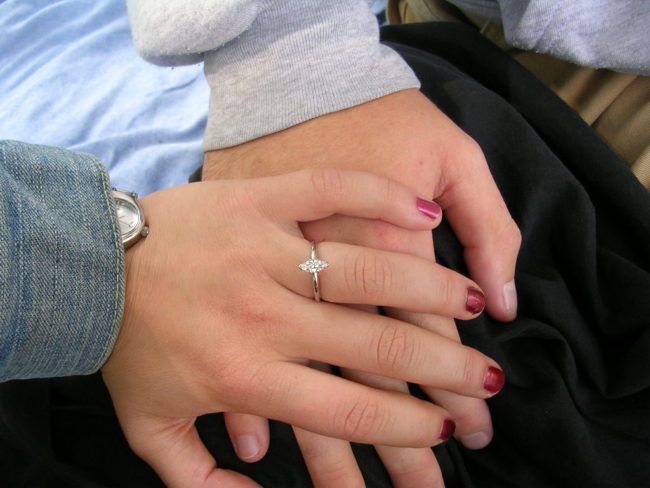 Every night at nine o'clock central time, when the minutes were free, we'd talk.  Sometimes it was about wedding details, often it was about how much we missed each other, but mostly it was about our day. It was about the papers we were writing and friends we were seeing. It was about navigating interacting with our families in the unusually close and sometimes stressful circumstances that the wedding was bringing out. Every single time I called, Evan sounded happy to hear from me. And I would sigh and settle down for the best part of my day.
Advent, like engagement, can be a time set apart for talking with God. Sure you can pray about Christmas, about the preparations. And you can pray about how much you need the Lord. But it can also just be about your day. About what you are doing and who you are interacting with. It can be about the feelings, good and bad and ugly, that surface from the new and remembered interaction of the holidays. But every time you pray, the Lord is happy to hear from you. So sigh and settle down with a cup of tea in the early darkness of Advent and gaze upon the lights on the tree (or just gaze out your window if you are strong enough to do Advent with no lights), and be.
Engagement was also a time to clean up and clear out the clutter. When I was home in my old room, I went through my things. There were toys to be given away and packed away for future children. There were cheap and temporary college dorm "essentials" that were replaced with wedding registry items that would last for decades. There were preferences to be negotiated. What kind of desk would be allowed, where? Evan had this great, utilitarian door-like desk on two beat up old filing cabinets, and I was not about to have it be the focal point of our new apartment. But, he really wanted a Radiohead poster up somewhere. So I picked a poster that went with our blue and white colors, hung that up on his side of the bed, and hung up my Lauren Winner quote on my side the bed.
Advent is a time for clearing out the clutter. Perhaps there are things that served you in the past, but you need to put such childish ways behind you now. Perhaps, you, like me, cling to routine and traditions and this Advent is about being willing to let there be new ways of being together. Perhaps you need to go through some habits, routines, and ways you depend on something other than the Lord, and throw them away. Perhaps there are cheap imitations, coping mechanisms that served you in the short term, but you need to exchange them for the truth and hard earned peace that will last for decades. Perhaps you need to negotiate with the Lord about what you can have in your life right now, and what needs to go—even if it's good, like a giant desk. It is a time to reflect on what you need to confess and what issues you need the Christ born in a manger to address.
Engagement is a time of preparation, but there were parties of course. There was a small engagement party to accompany the strange college tradition of going up the tower, ringing the bell and signing your name on an exposed beam. Or the sweet shower that my mother-in-law threw me in Maryland, or the one thrown by thoughtful college friends. There were low-key bachelor and bachelorette parties, scattered throughout those nine months. But nothing was like the great party of our wedding day.

So use Advent to wait expectantly. Wait with joy, with a listening ear, with a willingness to get rid of what you do not need.  Celebrate the little parties, celebrate with joy in anticipating Christmas day. But then be fully there on Christmas, enter into the story so that you are prepared for the coming of Jesus. Cultivate the longing, and the joy that comes from remembering that first wait for Jesus two thousand years ago, and as we all continue to wait anew for the great and glorious second coming.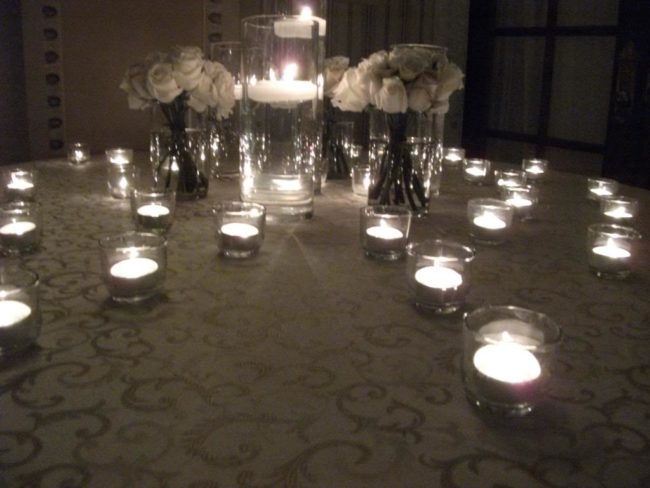 Also, in keeping with our Fall series on Liturgical Prayer, the great thing about liturgical prayer, is that it has special prayers for Advent. There are a lot of beautiful reflections and suggestions on keeping advent around the internet this week.  If you're looking for more ways to engaged advent check out the beautiful and somber thoughts on advent and grieving from Megan@Sorta Crunchy, how to be mindful as you make an Advent wreath from Kathleen@Becoming Peculiar, Encouragement and Resources for a Simple Advent from Tsh@Art of Simple, and how we wait with Mary from Micah@MamaMonk, and Biola University's Art & Advent Project.
How do you cultivate longing during those times of waiting, engagement, pregnancy, degrees, or trials? Do any of those practices resonate with how to keep Advent?
Subscribe to Blog via Email

Instagram

Follow Me on Instagram!

Twitter

Follow me on

Twitter!

Favorite Posts

Archives