As Evan and I prepare to head to the beach with thousands of other Mid-Atlantic citizens this weekend, I thought it would be a good time for another installment of 10 favorite summer reads. Today's list is 10 modern fairy tales. These are single volume works similar in tone and cosmology to my 10 favorite fantasy series, but they are shorter. You could read them in a day, or in some cases an afternoon, at the beach. Only MacDonald's is old enough to be an out of copyright-free kindle book, so if you're looking to fill up your kindle for free, check out the older works on my 10 late 19th century children's book list.
Summer Reads: 10 Modern Fairy Tales
1. Matilda by Roald Dahl: Brilliant tiny Matilda battles the ineptitude and cruelty of neglectful parents and a tyrannical, Olympian, shot-putter headmistress to save her beloved first year teacher through harnessing the powers of her extraordinarily gifted mind. With a voice like no other, Dahl creates a world simultaneously recognizable and yet distorted with his own quirky sense of the odd and fantastical.  Reading the beginning of Matilda again reminds me of the opening of Harry Potter, and is a lovely tour of what books Dahl thinks are really wonderful for children to read.  I always wanted to move in with Miss Honey in that tiny cottage with her charming little dinners and her big heart.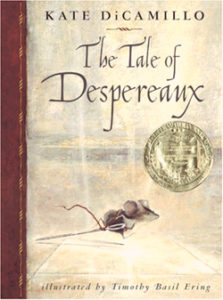 2. The Tale of Despereaux by Kate DiCamillo: The tale of the valiant little mouse and his love for a princess in a kingdom in which soup, rats, and soup spoons are outlawed and the dungeon holds many secrets and longings for things that are lost.  DiCammillo weaves together a beautiful and complex story with memorable characters like Miggery Sow, the lazy servant who longs to be a princess; Chiaroscuro, the rat who longs for beauty but in his quest loses his way; the Cook, who can no longer make her soup; and sweet and courageous Princess Pea. The backstory is elaborate and woven together for a satisfying finish.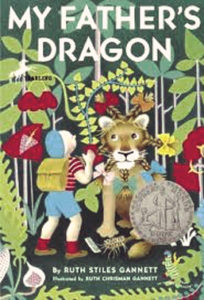 3. My Father's Dragon by Ruth Stiles Gannett: Elmer Elevator befriends a cat who helps him stow away on a ship to rescue an enslaved baby dragon on Wild Island.  One of my mother's favorite books growing up, and filled with amazing illustrations, Stiles Gannett's book is sweet and enchanting.  As I child, I loved his backpack filled with chewing gum, 24 pink lollipops, rubber bands, a tooth brush and toothpaste, a comb and a brush, 7 hair ribbons, 6 magnifying glasses, and a bag that says "Cranberry." Each item gets him out of a close call with the cranky animals of wild island.
4. The Graveyard Book by Neil Gaiman: The story of Nobody "Bod" Owens who grows up in a graveyard with the ghosts of villagers from before Roman times up through the nineteenth century as well as the enigmatic Silas and Ms. Lupescu. Not only does Bod learn from them how to slip and slide in between the grave stones, but also he learns how to grow up and become strong enough to face what forced him to be there in the first place. One of Gaiman's more accessible books, The Graveyard Book is definitely one of the very best books I've read in recent years. Gaiman is a master of language and history, and puts together a cast of characters who you fall in love with and want to go and live with. It's truly an amazing book that can simultaneously make you enjoy every moment, feel sad that the book is coming to an end, and yet want to know more and more about the unrevealed secrets of the heroes and villains. We listen to the audio version that Gaiman read. It was amazing. He's a wonderful narrator.
5. Princess Academy by Shannon Hale: Delicate Miri, never allowed to work in the quarry, is swept away down the mountain with all the other young girls to prepare to meet the prince and possibly become his bride. She and the other girls find that in learning to become worthy of a prince they find the strength and wisdom to save their community.  The weakest part of the book is the title, which while accurate (it is about an academy to train girls to become princesses), doesn't convey the whimsical tone of the book. It doesn't capture the magic of communicating through stone, the sweetness of the coming of age and accepting of family and tragedy, or the profound and beautiful truths of how to share your heart and mind with another who is on an opposing side. Hale's prose is sparkly and old fashioned and will lead you on a windy mountain trail until the very end.
6. Ella Enchanted by Gail Carson Levine: A masterful retelling of Cinderella, Ella is burdened by a well-meaning fairy's enchantment to always obey direct orders, and she must strike out on her own to find her own path and way to the heart of Prince Charmont. Levine has a wonderful gift in re-imagining classic fairy tales. In her full novels, she often takes the first third to set up the characters in a way that has little to do with the full tale, so that you only notice that you are in fact in the middle of Cinderella or Snow White about 2/3 of the way through book. It's brilliant. I think that Ella Enchanted might be my favorite of her books, and it stands as a beautiful meditation on the power of choice and saying no.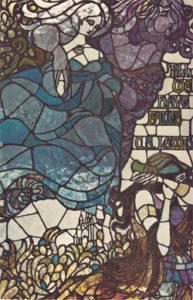 7. Till We Have Faces by CS Lewis: A retelling of the Cupid and Psyche myth from the perspective of the older sister, Orual. Orual, whose only beauty is the love of her sister, becomes embittered when Psyche marries the god of the mountain, and it is a long journey for Orual to see what is hidden.  Taking a much more adult tone in the form of this older female narrator, Lewis still draws on all his training in the classics and apologetics to weave a beautiful tale with heartbreaking beauty. It leaves you also wanting to step out from the veils that we, like Orual, hide behind—to see face to face He who rules the mountains and the heavens and the seas.
8. The Light Princess by George MacDonald: Another case of enchantment at baptism gone array, the king's spiteful sister curses the new little princess to have no gravity. She floats and never cries. She can never feel sadness, and only in falling in love with a Prince who sacrifices much does she learn to love and walk among her people. MacDonald writes a beautiful, little tale about our need for pain and hardship and how we become real in loving and dying. There is a small section when the King and Queen bring Eastern scholars in to assess their daughter that is rather Orientalist and dry, but otherwise it's told in classic fairy tale form with much substance to leave you thinking about the blessing of the heaviness of real life.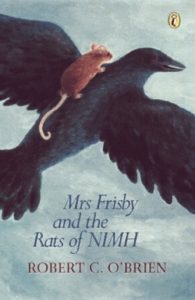 9. Mrs. Frisby and the Rats of NIMH by Robert C. O'Brien: A tale of a brave little mouse, Mrs. Frisby, who risks much to save her sick son, Timothy. She risks asking for help from her late husband's strange and mysterious friends, the rats of NIMH, who aid her and reveal their mysterious past as laboratory experiments. All of their fates intertwine as they struggle to find their way in the world. One of two O'Brien novels for children published in his short literary career before his untimely death, Mrs. Frisby is a beautiful blend of science fiction and fantasy. With compelling characters—Jeremy the helpful crow, sweet sick little Timothy, Nicodemus the wise rat, Dragon the dangerous farm cat—Mrs. Frisby is filled with warm friendships and layered mysteries.
10. The Night Fairy by Laura Amy Schlitz: Flory is a night fairy who lost her wings and gave up the night for the safety of the day, but learns as she fights and befriends the animals in the little garden to grow in  compassion and bravery and take back the night. With a tiny acorn sized fairy and intricate and stunning illustrations, Schlitz little book packs a powerful punch in the end. It's a beautifully laid-out book that, like My Father's Dragon, is a great introduction for little readers into chapter books and the enduring power of a well-told fairytale.
Happy Reading!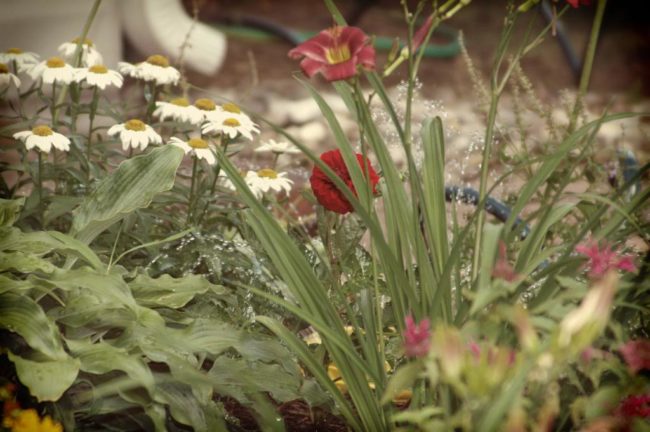 What are your favorite modern fairy tales?
Subscribe to Blog via Email

Instagram

Follow Me on Instagram!

Twitter

Follow me on

Twitter!

Favorite Posts

Archives