When my mother was a little girl, her Aunt Janice sent her a copy of CS Lewis' The Lion, The Witch, and The Wardrobe.  It just sat on the living room bookshelf, and one day with no prompting or introduction my mom picked it up.
I could, as a child, always imagine this moment—almost as delicious as Lucy herself wandering into the wardrobe for the first time—when my mom fell into the enchanted and beautiful frozen world that was always winter and never Christmas. To complete my romantic image of my beloved mama as a little girl reading my favorite books for the time, she even read Narnia under the covers with a flashlight.
My dad read Narnia as an adult.  He had been introduced to Lewis in a modern mythology course in which he read Lewis' Space Trilogy and Till We Have Faces alongside JRR Tolkien's Lord of the Rings and George MacDonald's Lilith and The Princess and Curdie.  In discussions of fairies and symbolism, my dad found a deep resonance. He found a place to take shelter against the easy platitudes and simplistic tendencies of some Christians to ignore the difficult or the paradoxical.
My parents' love of Lewis was multifaceted, and they were eager to share the stories with my brother and me. Before we even started to actually read them, we heard about how wonderful they would be—how they were special stories to hear when we were old enough to listen and understand.
When I was about seven, we started. The whole family lying on the California King waterbed with its peach comforter listening to my dad read about Tumnus and Edmund and the great Aslan.  (Only, our Turkish wasn't that great, so we always said the Turkish word for lion more like "Az-land.")
In the beginning, I loved the stories simply and purely as good stories. There was no exegesis of Aslan's sacrifice and resurrection, my parents just let us experience the stories without dissecting them. But I do remember feeling such an intense joy when the connections became clearer.  In the last few lines of The Voyage of the Dawn Treader, Aslan tells Lucy and Edmund that in our world "I have another name. You must learn to know me be that name. This was the very reason you were brought to Narnia, that by knowing me here for a little you may know me better there."
And as my parents, while those lines hung in the air, whispered that the other name was one my brother Jon and I already knew.  Suddenly all the love and magic and joy that had been given to those Pevensie children was for me as well. Jesus was Aslan. Heaven was Narnia. And I could go there, and have adventures, and bury my head in the sweet and strong mane of the Lion who would strengthen me and guide my steps.
The ability for a story about a fairyland to capture the heart, engage the mind, and inspire the soul is something that has never left me. It spurs me to write and imagine and dream my own stories. And it inspires me to continue to read.
I read to write better.  I read to share a good book with a friend.  I read to be shaped by story and narrative. I read to live a good story. I read to be reminded, surprised, and captivated by Truth. I read to declare that creating is good.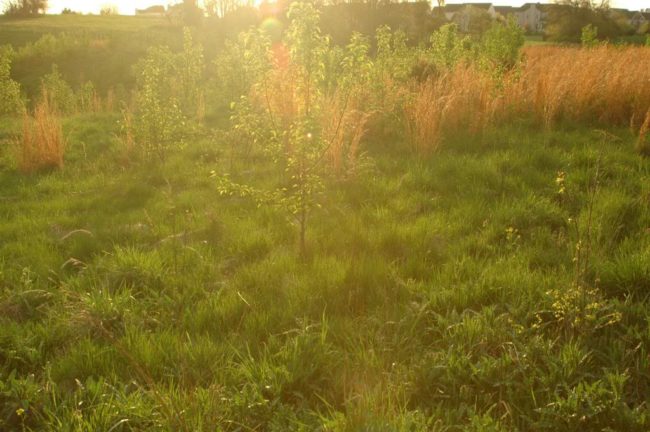 Even so, making time to read can be hard.  Reading is a form of resting. No laundry gets folded, no dishwashers get emptied, and no emails get answered when I read. But the more I make time to read, the more I find the time. For me, reading gives back more than watching shows or strolling through the Internet. (Even though good stories are present there too.)
When I take time to read the works of Madeline L'Engle, JK Rowling, Neil Gaiman, Karen Cushman, Gail Carson Levine, Louisa May Alcott, Jeanne Birdsall, Laura Ingalls Wilder, Caroline Starr Rose, Nancy Farmer, RJ Palacio, Maryrose Wood,  Shannon Hale, Katherine Paterson, Ruth S Gannett, Brian Jacques, Louis Sachar, Trenton Lee Stewart,  Robert C O'Brien, Susan Cooper, Rick Riordan, Roald Dahl, Antoine de Saint-Exupery, Sharon Creech, FH Burnett, LM Montgomery, Lloyd Alexander, Walter Wanger Jr, JRR Tolkien, George MacDonald, or CS Lewis, I am a more deeply joyful and thoughtful person.  And discovering a new author is one of the great gifts of life.
Good reading feeds my soul, my mind, and my imagination.  It takes discipline to choose to nourish ourselves, but the better nourished we are, the more strength we have to choose to feast on the good and the real.
How do you find time to read? What stories have most fed your soul?
Subscribe to Blog via Email

Instagram

Follow Me on Instagram!

Twitter

Follow me on

Twitter!

Favorite Posts

Archives