30 Books For My 30th Birthday: A 2014 Reading List
This year has been filled with good books. In addition to reading the first 23 Newberies, here are some of the other books I've enjoyed this year in no particular order. 30 books in honor of turning 30 last Saturday.
May 2015 be filled with even more!
Memoirs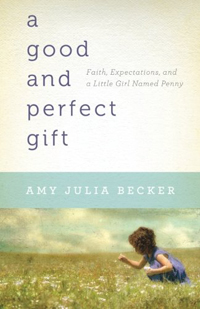 1. A Good and Perfect Gift: Faith, Expectations, and a Little Girl Named Penny Paperback by Amy Julia Becker
Recommended by favorite blogger Micha Boyett, this beautiful memoir of a family welcoming their first daughter Penny into the world who surprised them with a Down Syndrome diagnosis, and then continued to surprise them in how their love for her changed the way they saw the world. It has a similar theme to another one of my favorites, Bloom, by Kelle Hampton.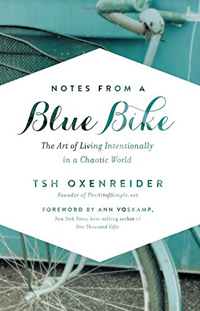 2. Notes from a Blue Bike: The Art of Living Intentionally in a Chaotic World by Tsh Oxenreider
Written by favorite blogger Tsh Oxenrider @ The Art of Simple. I've been reading Tsh for years, and love how this book tells their family story of moving from Turkey to the States and bringing some of the peace and simplicity of their time in Turkey into the rush and consumerism of the States.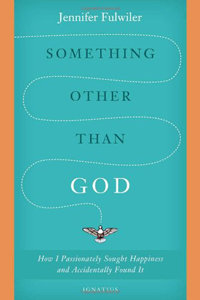 3. Something Other Than God: How I Passionately Sought Happiness and Accidentally Found It by Jennifer Fulwiler
Written by (a new) favorite blogger Jen Fulwiler @ Conversation Diary. In a beautiful conversion story of an atheist to Catholic, Jen's witty and wry style brings you into her earthly family as she explores being a part of God's family. I also appreciated the back-story of how long this book incubated and was written and re-written before it came to press; it was worth all the work and the wait.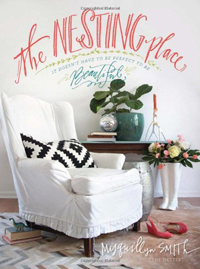 4. The Nesting Place: It Doesn't Have to Be Perfect to Be Beautiful by Myquillyn Smith
Written by favorite blogger (and only interior design blogger I read) The Nester. And just like her blog this book is really at the heart of why we make our homes beautiful, and the spirit of hospitality and creative risks. I love it so much I bought it for my mom for her birthday.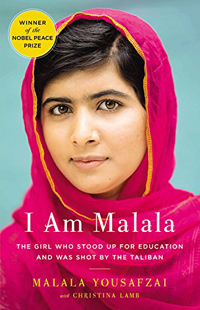 5. I Am Malala: The Girl Who Stood Up for Education and Was Shot by the Taliban by Malala Yousafzai and Christina Lamb
My Book Club's September Pick. A detailed look at the history of the Taliban in Pakistan and the Yousafzai family's dedication to education, Malala won the Nobel Peace Prize in October. It's thick, but a beautiful book about the complexities of a Pakistani community and the struggle to live in an area that has experienced a series of natural and human made disasters.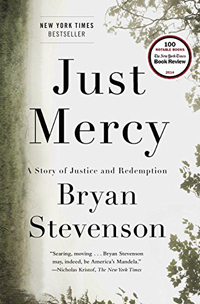 6. Just Mercy: A Story of Justice and Redemption by Bryan Stevenson
Recommended: Book Club January Pick. This timely memoir tells the story of Bryan Stevenson's work defending death row prisoners, many in the South, many Black. If I hadn't already been firmly anti-death penalty, this book would have persuaded me. It's a beautiful tribute to the brave and hard work of working toward racial justice in America.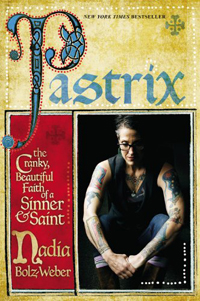 7. Pastrix- The Cranky, Beautiful Faith of a Sinner & Saint by Nadia Bolz-Weber
Recommended: Anne Bogel @Modern Mrs. Darcy. I love Lutherans, and Nadi Boiz-Weber embodied all the beautiful things about the (liberal) ELCA church: a profound love of grace, a desire to see women serve in leadership, and a heart for the poor. She does have a potty mouth, and she reminds me a lot of Anne Lamott.
8. Bossypants by Tina Fey
This funny, engaging account of Tina Fey's career has a surprising amount of insightful materials on feminism, creative collaboration, and working as a mother and a woman. It inspired me to watch 30 Rock, and I think once I finish the last two seasons I'll want to reread it.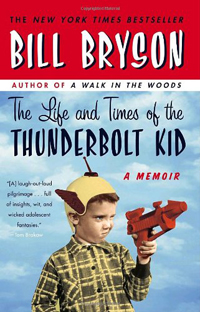 9. The Life and Times of the Thunderbolt Kid: A Memoir by Bill Bryson
Bill Bryson can tell a story like few others with his ability to talk about the quotidian details of his time on the Appalachian Trail, or moving to England, or a 300 year-old home, or in this book, growing up in Iowa in the 1950s. Hilarious and insightful, this audio book is what Evan and I listened to before bed for most of December.
Young Adult/Middle Grade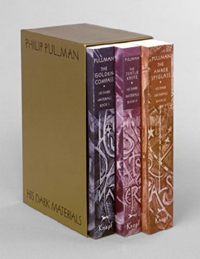 10. His Dark Materials: The Golden Compass / The Subtle Knife / The Amber Spyglass by Philip Pullman
I want to coin a new word that means "disappointing third book of a trilogy". Maybe it would sound cool in Latin, something like frustrationem tertius (although I'm sure my cases and conjugations are all wrong). In any case, I really loved Golden Compass, thought that Subtle Knife was alright, but really felt like Amber Spyglass couldn't tie it all together.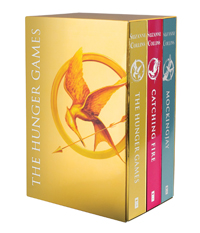 11. The Hunger Games Trilogy: The Hunger Games, Catching Fire, and Mockingjay by Suzanne Collins
Again, loved the first book (exception of the genetically modified wolf bit at the end, that was a little too much for me) and thought the second one kept up the momentum, but the third one couldn't deliver for me. I am hopeful the movies will draw out Collins' vision for the third one and its meditation on war and trauma. In the end, I loved Katniss and Peta's story, and the third one didn't have them together.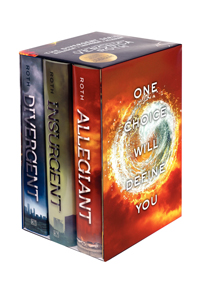 12. Divergent Series: Divergent, Insurgent, and Allegiant by Veronica Roth
The third set of books I read in which I loved the first one, but felt like the last one didn't deliver. And I was super bummed about the ending of the whole thing. It was a brave and valid choice for the author to make, but not one as a reader that I particularly liked. Even Katniss and Lyra got happier endings than Tris.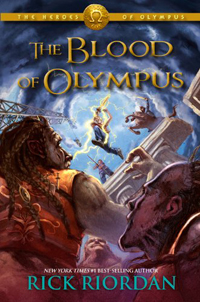 13. The Heroes of Olympus Book Five: The Blood of Olympus by Rick Riordan
The tenth installment of the Percy Jackson/ Heroes of Olympus series, it was a satisfying ending. I'm a little sad that they are all done, but at the same time there are so many characters and episodes to keep track of (not to mention 9 narrators) that it felt like time to put the series to bed. Maybe Riordan will tackle Norse myths next? I'd love that.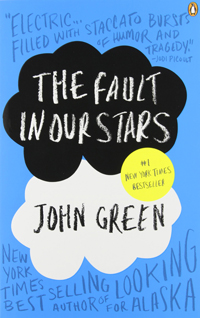 14. The Fault in Our Stars by John Green
Recommended: Book Club May Pick. I mostly have known John Green through his Crash Course History videos, but he is so gifted as a fiction writer as well. His fast paced brilliant way with words comes through in this beautiful book. The movie did it justice, but if you want to spend more time with the lovely Gus and Hazel Grace, the book is well worth it.
15. Eleanor & Park by Rainbow Rowell
Recommended by my friend Loren, the source for me for all things YA. Set in the 1980s, this book centers on the sweet and sensual (PG 13) romance of two high-schoolers. I love Rainbow Rowell's choice to explore poverty, weight, and race with her two protagonists, who draw us in and let us experience the endorphins of first love and the heart break of difficult decisions.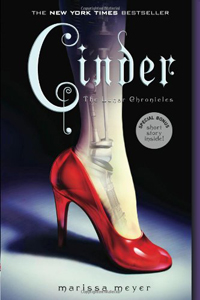 16. The Lunar Chronicles: Cinder, Scarlet, Cress by Marissa Meyer
Recommend by my friend YA guru friend Loren. I love fractured fairy tales, and this Cyborg-Cinderella story is one of my favorites. Think Cinderella meets Star Wars, the Lunar chronicles introduce us to feisty and strong female protagonists (and fun prince/wolves) who work together through the whole series to defeat the evil lunar queen. The last two books are to come out this year, and I can't wait.
17.Mr. Penumbra's 24-Hour Bookstore: A Novel by Robin Sloan
Again a recommendation by my friend Loren (and husband Gene), this fun book for book lovers explores the connection between the printing press and Google, secret societies, and love of the written word with a little alchemy and medieval mystery and dungeons and dragons thrown in for good measure. The audio book is excellent.
18. Ready Player One: A Novel by Ernest Cline
Again a recommendation by my friend Loren (and husband Gene from our small group), this book is set inside a video game 30 years in the future that is obsessed with 1980s—think the second Back to the Future. If you are a child of the 80s, you'll enjoy the detail and homage to all things 80s. I think I missed about 90% of the references, but still loved this hero quest story.
19. Tell the Wolves I'm Home: A Novel by Carol Rifka Brunt
Recommended: Book Club April Pick, by my friend Loren. Set in the 1980s, this sweet story explores family connections and fractures, through the death of a gay uncle to AIDS. I loved the main character, June, and her passionate walks through the forest wanting to live in the middle ages. Also I love being a part of a book club, a lifelong goal, and this first book was a great beginning.
20. Swallows and Amazons by Arthur Ransome
Recommended by Evan's Grandma Anne. Arthur Ransome won Britain's equivalent award for the Newbery, the Carnegie Medal, for a later book, and I loved Swallows and Amazons so much I wonder if perhaps I should have read all the Carnegie Medal winners instead. Swallows and Amazons has a sort of Boxcar Children feel, except set in Lake Country England in the 20s with sailboats. Go vacation with the Walker children.
Book Club, Made into Films, & Whimsical Novels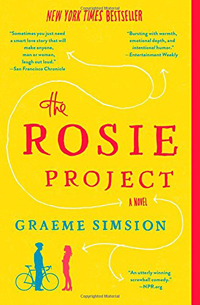 21. The Rosie Project: A Novel by Graeme Simsion
Recommended by Anne Bogel @ Modern Mrs. Darcy, where I get most of my fun novels. The Rosie Project has the quirkiest most wonderful regimented narrator who decides to make a questionnaire to scientifically find the perfect mate, and then ends up trying to help a girl named Rosie who is all wrong for him (according to his questionnaire) but of course, is exactly what he needs. It's delightful.
22. Miss Pettigrew Lives for a Day by Winifred Watson
Recommended by Anne Bogel @ Modern Mrs. Darcy. Another delightfully whimsically novel, this one from the 1930s, about a practical, no-nonsense Miss Pettigrew who ends up wrapped up in the dramatic and glamorous life of a lounge singer for one perfect day.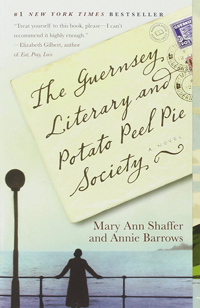 23. The Guernsey Literary and Potato Peel Pie Society by Mary Ann Shaffer and Annie Barrows
Recommended by Anne Bogel @ Modern Mrs. Darcy. Everyone loves this hard to remember title book. Written all in letters, I even accidently listened to the last part of the book with an i-tunes snafu, and I still loved it. Charming, unique setting, and an amazing cast of characters made this book awesome.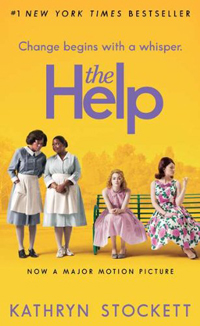 24. The Help by Kathryn Stockett
I heard everyone rave about the book and movie, and when I got a copy of the movie from the library, I wanted to read the book first. All the hype was right on target: it was an amazing book. The movie is also great. The book is just more: more of the story, more of the characters, more drama and heartbreak and hilarity. Read it, if you haven't.
25. The Silver Linings Playbook: A Novel by Matthew Quick
In another wanting to read the book before the movie, I polished off Silver Linings Playbook before the movie was due back at the library. I liked it, but I liked the movie even more. The film softened the harsh dad, and made the rather extreme mental illnesses of the main characters more relatable and common. But the book was told in first person, which did allow for a lot more of the crazy to come out, but also allowed you inside more. Both worth it, but the film is strong without the book.
26. The History of Love by Nicole Krauss
Recommended: Book Club December Pick. This seems to be a perfect book club book. It's kind of an artsy, sad novel with a book within a book that connected a Jewish WWII survivor and a young girl. It is filled with poetic language, ambiguous endings, and surprising twists. I really liked it, and listening to the book club discussion made me aware that I missed a lot of levels just reading it on my own. Literary friends are the best.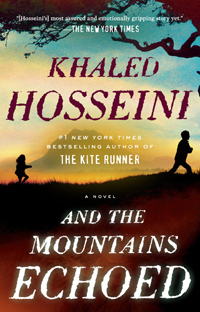 27. And the Mountains Echoed by Khaled Hosseini
Recommended: Book Club October Pick. Another artsy, sad, beautiful book club pick by the author of Kite Runner. Set in Afghanistan, each chapter is told from a different character's perspective, circling around themes of love and beauty and heart break and connection. Perfect for book club.
Non-Fiction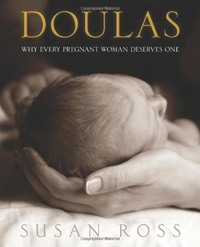 28. Doulas: Why Every Pregnant Woman Deserves One by Susan Ross
I picked this up because my sister-in-law Candace is studying to be a doula, and after I read it was completely convinced that a good Doula can really be such a beautiful advocate and intercessor for the laboring parents no matter the birth setting. If you are looking into birth options, it's a great resource.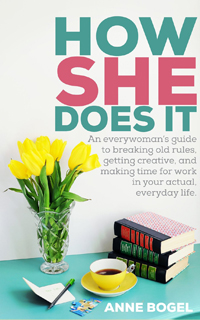 29. How She Does It: An everywoman's guide to breaking old rules, getting creative, and making time for work in your actual, everyday life by Anne Bogel
I love the stories that Anne Bogel has gathered, creating a collage of how women work in and outside the home. It's a great source of encouragement that you really can figure out a way to do the work you get paid for and the valuable work that you don't get paid for.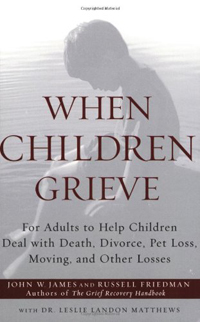 30. When Children Grieve: For Adults to Help Children Deal with Death, Divorce, Pet Loss, Moving, and Other Losses by John W. James, Russell Friedman , Leslie Matthews
I bought this to help me think through how to say goodbye to my 3 year old godson who I nannied for over 2 years. It did helped me create a book of photos and our story together, but more than that it helped me think through what grief is and how to better listen and talk about my own grief and the grief of those close to me.
What were your favorite books you read in 2014?
*Note* This post contains Amazon affiliate links, which means if you were to buy a book, I'd get a tiny commission at no cost to you. Thanks for supporting Stories & Thyme!*
Subscribe to Blog via Email

Instagram

Follow Me on Instagram!

Twitter

Follow me on

Twitter!

Favorite Posts

Archives