Currently viewing the category: "Move"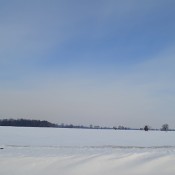 It is Lent. I want coffee. It is winter. I want spring.  It is unsettled. I want routine. But here we are, at the tail-end of winter, at the very beginning of Lent, a week and half into the adventure of Wisconsin.
Originally, I didn't think that I needed to post about investing money in walking, because walking is cheap: go outside in some comfortable shoes and clothes, and walk.  But now that the polar […]
Continue Reading

→
 reason one :: walking & stories
For as long as I can remember, I have loved to walk and think of stories.  It seemed so natural to me, that I was surprised to discover early on in marriage, that Evan did not do the same […]
Continue Reading

→
Sleep is one of those things that you don't think about much until it's gone. But when a big event is looming, a stressful season strikes, or sickness robs you of your z's, suddenly sleep becomes an important riddle to unravel. But, like they told you in […]
Continue Reading

→
Last week I was invited to share at my church's women's ministry brunch on their theme for the year: the cultivated life.  It was a sweet time of reflecting together on the tree metaphors in the book of Colossians and how we're […]
Continue Reading

→
Church retreat weekends have always had a special place in my heart. I love the change of scenery and being in nature. I particularly love the way that being apart from the routine seems to stretch time. It allows you to look back on yourself and your […]
Continue Reading

→
On vacation my mom, sister-in-law, and I will often do yoga together. My mom goes to yoga classes a couple times a week at home, and she is a good sport about trying my routines.  Our exercise time in Yellowstone last week was mostly devoted to hiking, […]
Continue Reading

→
Ballet has shaped how I think about exercise and movement. My experience with ballet was marked with beauty and strength, focus and challenge. And that's how I want to move now. I want to move within beauty. I want to grow stronger. I want to learn to […]
Continue Reading

→
Seven Springs ago, when Evan and I were falling in love, we spent a lot of time outside walking, picnicking, and just being out in the sunshine after the long Illinois winter.
One of our best early dates was to the gorgeous local arboretum. That summer when he visited me in northern Wisconsin, […]
Continue Reading

→
Subscribe to Blog via Email

Instagram

Follow Me on Instagram!

Twitter

Follow me on

Twitter!

Favorite Posts

Archives