Currently viewing the category: "Liturgical year"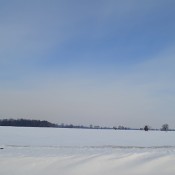 It is Lent. I want coffee. It is winter. I want spring.  It is unsettled. I want routine. But here we are, at the tail-end of winter, at the very beginning of Lent, a week and half into the adventure of Wisconsin.
This weekend we drove home through the Blue Ridge mountains covered in melting snow. The sun set behind us, and a full moon rose in the rosy evening glow. It was quiet in the car. It was a weekend full of beauty and sadness.
We met a new precious baby but also […]
Continue Reading

→
The snow has been falling thick and fast in Maryland these past few days. The morning after the Christmas ball, Evan and I left for a hike with just a few flurries, and when we got back five inches had fallen. The woods were deserted except […]
Continue Reading

→
Subscribe to Blog via Email

Instagram

Follow Me on Instagram!

Twitter

Follow me on

Twitter!

Favorite Posts

Archives