33 Books for My 33rd Birthday (A 2017 Reading List)
This is my fourth year of compiling a book list for my birthday. Every year I can't believe that the books I read in January were part of this year; that feels so long ago! My very top favorites for this year are probably Jonathan Strange & Mr. Norrell, A Gentleman in Moscow, Baby Catcher, The Land Remembers, Landline, Tell Me Three Things,  Raymie Nightingale, and What Mothers Do, Especially When It Looks Like Nothing.  Here are my lists from 2014, 2015, and 2016. Of course I didn't include the handful of Newberies I read this year for my great (and long) read all the Newberies project. Themes that came out of my reading this year: I love a good ending, pheasant poaching is a thing in Britain, and somehow I've become someone who loves memoirs. Also, reiterated for me:  I'm not a fan of dream sequences, adultery in my main characters, or graphic depictions of sensitive material–especially in audiobooks. About half of the books I read were audio books, and nearly all the long ones were. And I'd guess that 85% of these books were read while nursing. (Also not listed, the 100 books Jackson and I read (and reread and reread) this year).
Novels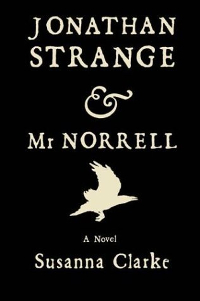 1. Jonathan Strange & Mr. Norrell by Susanna Clarke. This book is impressive, and huge, and has a fantastic ending that is worth all the work of getting through it. (Enjoyable work, but work.) It's been described as Jane Austen meets Harry Potter, which because it's about Regency era magicians and is incredibly well-written, is probably fairly accurate. The BBC production was great, but the ending of the book is so much better. Definitely one of the top 10 most satisfying endings of a book, which is something I really highly value. Plus now all the history I know about the Duke of Wellington involves magic. (Also I listened to this right after my husband Evan did, so we got to talk about it as I went, which was super fun.)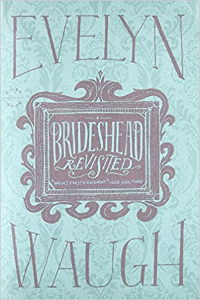 2. Brideshead Revisited, The Sacred & Profane Memories of Captain Charles Ryder by Evelyn Waugh. I had only heard rave reviews of this book, and I have to say that I didn't love it. I appreciate it, and I'm glad that I read it. But it was kind of sad. I know it's like one of the great Catholic Novels of the 20th century, and I've read a few people (mainly Haley Stewart at Carrots for Michaelmas) that get into the symbolism which made me appreciate it more, but still a lot of the themes of broken relationships, and broken sexuality, and family dysfunction didn't have enough redemption for me. (There's a lot of implied redemption, but frankly I like a happy ending with a bit more actual redemption.)
3. Ross Poldark by Winston Graham. Well, this was a super interesting book that had me learning a lot about Cornwall (and mining and pheasant poaching). I watched the first episode of the very popular BBC mini-series, which seems like it's gorgeously done and probably an easier way to get the story and the beauty of Cornwall than slogging through the many, many books of this series. The thing that made the book a bit unsatisfying for me (and keep in mind this was written in the 1940s) was that  the early pregnant low-bred wife at the end of the story gets just sloshing drunk and shows up the upper-class family and friends who've been looking down on her. And I just couldn't get past how much alcohol she was drinking being pregnant. And then there's a part shortly after that about how love transcends domestic abuse. So yeah, tough to get through those parts. It's definitely a high drama soap opera book, which probably makes for fantastic tv.
4. This is How it Always Is by Laurie Frankel. This book was so beautifully written and well-put together even though I don't think I would have started it if I knew it was about a transgendered child. But she just sucked me in and before I knew it I cared about the family so much and their kids that I was hooked and finished the book in a few days. I'm not sure that I agree with the picture of transgender kids that she portrays, but I'm so glad that I read the book. I feel like I have a lot of compassion now, because it's like I got to know someone wrestling through these issues.
5. Norse Mythology by Neil Gaiman. Narrated by the wonderful Neil Gaiman (seriously, there is no author who is as good at reading his (or her) own work like Gaiman. He could have done that professionally), Norse Mythology is a fun and fairly coherent retelling of many Norse myths. If you have fallen in love with Thor and Loki from the Avengers movies, or perhaps from my favorite introduction to Norse Mythology The Sea of Trolls by Nancy Farmer, then it'll be especially fun to get to know Gaiman's versions of them. Thor is a bit of a idiot, and Loki's personality really changes as the the stories go on (which reflects the source material) and Gaiman weaves it together so wonderfully. He's really one of the most talented authors alive right now.
6. A Gentleman in Moscow by Amor Towles. I, along with the rest of the world, loved this book. It was so wonderful. It was long in the best way, and I was so sad when it ended. I got to know Moscow and Russia under communism in such a fun way. It was a book club book pick, the audio version was great, and seriously I just want to dive back in and live at the hotel again for a few weeks. It makes me really want to read Rules of Civility, Amor Towles' first book. This is definitely the book on this year's list that my husband hasn't read that I pester him the most to read.
7. The Almost Sisters by Joshilyn Jackson. This was a fun read with a few serious (and disturbing) themes. I really enjoyed getting to read about a graphic artist: the protagonist draws comics for a living. In some ways it's a bit strange to read about such a visual medium, but in other ways all the symbolism of a graphic novel, the colors, the images in the background, the shadows, were something I never really knew could be a part of graphic novels. The story was a great Southern Gothic murder mystery. I'm not overly partial to the murder part of murder-mysteries, and the graphic details of this one were my least favorite part, but it was a really satisfying and fairly fun read still.
8. Lilac Girls by Martha Hall Kelly. The audio version of this was so great with three different women reading with just the right accents to capture the three WWII stories of an American Socialite/Aid worker, a Polish Concentration Camp victim, and a German Concentration camp doctor. It's a Holocaust story, so naturally it has some pretty disturbing scenes. The roughest part for me was the doctor's story, her own trauma, the part she playing in the concentration camps, and her attempted suicide when she was evading capture. All of those were really pretty graphic for my tastes, and I wish that I had been reading (instead of listening) so I could have skimmed that part. (That's one of the downsides of listening to sensitive material in audio form—you have less control). But the redemption of the other two women, and the fact that so much of the book was based on real women's lives was really great.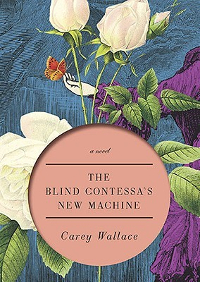 9. Blind Contessa's New Machine by Carey Wallace. This was a book club book that I found out later had originally been a novella. Which made me like it a lot more if I just thought of it like a novella, because I love the writing and the description of Italy. It was so very beautiful. I didn't love the second half of the plot, especially how abruptly and ambiguously it ends. (I'm just not someone who wants to read about an affair. I suppose I'm kind of sensitive that way. Plus I hate reading dream sequences, which is kind of a lot of this book. But her writing was so great that it made up for two of the major turn offs for me as a reader.) You'll just want to go wander through an Italian lemon grove and have a picnic by a lake after reading this (Or before; that sounds pretty awesome all the time.)
Memoirs
10. Bassoon King: Art, Idiocy, and Other Sordid Tales from the Band Room by Rainn Wilson. I love The Office, so it was fun to get to know the actor behind the wonderfully quirky Dwight Schrute. Plus I had really almost no knowledge of the Baha'i faith. (I would describe it as sort of a Unitarian Universalist faith that comes out of a Muslim tradition that holds their founders' writings as sacred texts (along with many other religions' texts)). Read in the same year as Cary Elwes As You Wish and Rob Lowe's Stories I Only Tell my Friends, it was a great picture of the trials and different paths of young actors who got their break through roles at very different points in their careers.
11. Lab Girl by Hope Jahrn. I was originally drawn to the science of trees and nature in the book, but quickly Hope Jahrn's story became why I made it through this one so quickly. She's an excellent writer, but a bit scattered and emotive at times giving the reader a real taste of what it is like to live inside a brilliant bipolar mind. I loved her quirky brother-like friendship with Bill, the details of Scandinavian parents in Minnesota (so like many of my northern Wisconsin friends' families), and all the mind boggling science and politics of the scientific academy.
12. The Cloister Walk by Kathleen Norris. I have so many dear friends who love Kathleen Norris, and I can understand why. She really can capture a moment or a feeling that makes you feel somehow understood and less alone. This book is 20 years old at this point, but her journey of a Protestant into liturgical rhythms is incredibly fresh and relevant today. I definitely took my time with this one, wanting to read maybe a chapter a week. It was very meditative, and some sections were kind of random and rambling, and then there'd be the most beautiful chapters.
13. Baby Catcher: Chronicles of a Modern Midwife by Peggy Vincent. Even though I didn't have a midwife or a home birth, I love to read stories of midwives and home births. This one is set in the 1970s and 80s in California (Berkeley Area) which was particularly meaningful (and wild!) to me because that's when my parents moved out to California. A big theme of this book (especially the end) is the challenges of lawsuits and insurance when it comes to birth workers (something that every birth worker, not just home birth midwives deal with). If you love a good birth story, this is a great memoir.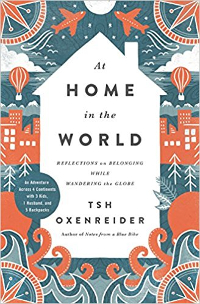 14. At Home in the World by Tsh Oxenrieder. I wrote a whole post about my love for this book when it came out last spring. But the courage and ability to travel with kids, and the wonder of the world, and the pull of home have stayed with me all year. Tsh feels like one of my mentors a few years ahead of me blazing a trail of writing and motherhood and simple, yet bold living.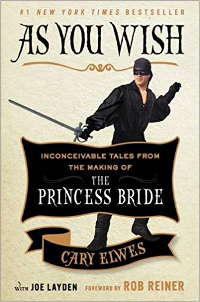 15. As You Wish : Inconceivable Tales from the Making of the Princess Bride by Cary Elwes. My dad and godmother loved this movie and introduced me to it at a young age. So it was so fun to hear the behind the scene stories (often told by the actors themselves in the audio version.) If you are someone who would want to watch a behind the scenes or DVD special on The Princess Bride then this is the book for you. Super fun, especially the stories of Andre the Giant. It makes me want to re-watch the movie and continue in my quest to make my husband love (or at least like it a bit more.)
16. The Land Remembers by Ben Logan. A friend of mine gave us a signed copy of this a few years ago. Evan read it right away and loved it, and kept pressing me to read it. It was such a treat. It's set in south western Wisconsin in the 1930s. If you enjoy Little House in the Big woods but want the 1930s boy version (for adults, I mean there isn't much sensitive material in it, but the reading level is not Laura Ingles Wilder), I'd highly recommend it. I lent it to my mom this Fall, and she really enjoyed it as well. It had beautiful reflections on nature, was really evocative of farm life and having a big boisterous family of boys.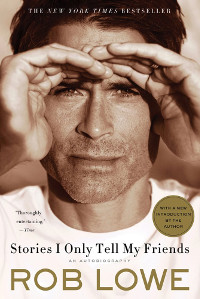 17. Stories I Only Tell My Friends by Rob Lowe. I love Parks and Recreation, so that's what originally drew me to this (highly recommended by the wonderful Anne Bogel) audio book. But it turns out that Rob Lowe wrote it just as he was just starting to on P&R. But it was still so fascinating. I literately had not seen anything that Rob Lowe had been in before Parks and Recreation even though I'd heard of many of the movies and series. So it was both a great reflection on art and acting, addiction and relationships, as well as a tour of pop culture right before my time. The depiction of California in the 70s was fascinating (and very different from Peggy Vincent's experience), with the emergence of surf culture and the lost boys of Malibu.
YA & Children
18. Landline by Rainbow Rowell. I love all the Rainbow Rowell I've read (so far Eleanor and Park & Fan Girl) but I think Landline has a special place in my heart because it's both a YA book about falling in love, and a book more for adults about staying in love, about marriage and children as well as the movement from infatuation to commitment in the first days of love. (Plus I loved the little Fan Girl cameo at the end.)
19. When Dimple Met Rishi by Sandhya Menon. I have seen exactly three Bollywood(–ish? I'm not sure if these count, because that's how little I'm a connoisseur of all things Bollywood) movies (The Three Idiots, Bride and Prejudice, and Slumdog Millionaire all of which I like a lot) so some of the references to this book steeped in all things Bollywood were probably lost on me, but it was super fun. I think the first half of the book was stronger than the second half. But I'm also partial to Romance books where the couple gets together at the end (as opposed to getting together in the middle and then breaking up and then getting back together. I want all the drama before the commitment, thank-you-very-much). This was especially fun to read around the time I was in Northern California where the book is set.
20. Tell Me Three Things by Julie Buxbaum. This was such a delightful romance—sort of a mash up of You've Got Mail, Easy A, & Ordinary People. I enjoyed it immensely and flew through it, even if the teenage sexual ethic was a little loose for it to be my all time favorite. I recommended it to my friend Loren, who usually is the one to recommend books to me, and she stayed up until 4 am reading it. So high praise indeed folks.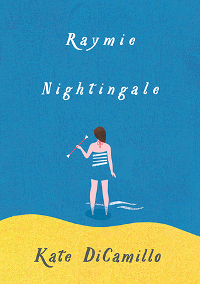 21. Raymie Nightingale by Kate DiCamillo. I had read and LOVED Kate DiCamillo's The Tale of Despereaux and Because of Winn-Dixie. And this year I just devoured all things Kate DiCamillo. It's hard to pick a favorite, but I particularly loved the audio version of Raymie Nightingale. But The Miraculous Journey of Edward Tulane and The Tiger Rising were wonderful as well!) It is set in Florida in the 1970s with three girls who become unlikely friends. DiCamillo has a way of being whimsical and raw at the same time about relationships and families and people in a way that so delightful and yet makes you think about things long after her short little books are closed. (Also I got to hear her in person a few weeks ago, and it was a highlight of my Fall. She was awesome. If you get a chance, go listen to her give a talk!)
22. Homer Price by Robert McClosekey. This was a book that my husband loved as a child (like 2nd grade), by the creator of the picture books Blueberries for Sal and Make Way for Ducklings. The audio was delightful (it would be a great car trip book for families of early elementary kids), but I'm sure I missed out on some great illustrations. The book is mostly a collection of early to mid 20th century small town tall tales with characters named after Greek Heroes (and a good deal of Mark Twain references in the sequel Centerburg Tales: More Adventures of Homer Price. It was a really light and fun way to fall asleep listening to these short stories with great endings. Also, warning: this will make you want to eat donuts.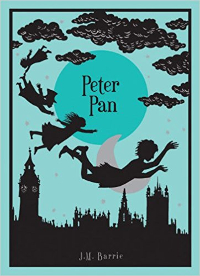 23. Peter Pan by JM Barrie. My cousin recommended this classic to me, and I hate to say it, but I was kind of underwhelmed. I know that people love it (people that I love and respect their taste) but honestly I feel like Disney really took this story and made it way more coherent and relatable. (Jim Dale, as narrator of the audio version was fantastic, as you'd expect.) Peter Pan as a character is so capricious in this original book, I didn't really like him a great deal of the time. And I'm not sure that everything JM Barrie had to say about children and mothers was exactly what I liked either.But the thing about Peter Pan is that he's pretty mold-able. As a character he was in several things before and after this book was written, and he has captured the imagination of people in plays and movies ever since (like Hook, Finding Neverland, or even Peter and the Star Catchers by Dave Barry and Ridley Pearson which had a little too much middle school humor for me…but the middle schoolers I've talked to seem to not mind.) There are such brilliant things about Peter Pan: losing his shadow and having it sewn on, flying, Neverland, the Crocodile, Captain Hook and Smee. It's an enduring classic for a reason.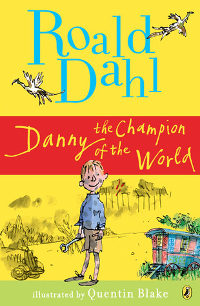 24. Danny Champion of the World by Roald Dahl. I think Roald Dahl is brilliant and super weird, and Danny Champion of the World lived up to both of those expectations. It has a lot of pheasants, warm family relationships, and a fun ending. I thought the middle had more ominous tension that dragged on a bit (the world of Roald Dahl can be a bit scary) but an ending that was just perfect and redeemed the whole thing for me. A very different look at poaching pheasants than Ross Poldark, but odd that I read two books that dealt with that particular British practice within a few months of each other. Also I think Roald Dahl would need to teach me how to roast pheasants because I've done it and it's not as delicious as the book makes it out to be.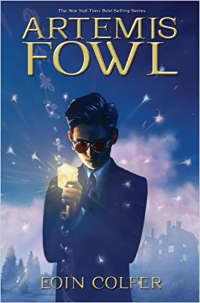 25. Artemis Fowl by Eoin Colfer. I've had kids recommend and try to summarize this book to me for years. And now I get why. First off it's bizarre, a little morally ambiguous (the main character is pulling off a hostage heist of a fairy), and has more middle school poop humor than I think is necessary (although to be fair, I don't think any is necessary, even if dwarves farting and pooping dirt that they eat is one way to explain how they can tunnel). The fairies had a very police-detective vibe to them that was very unexpected. And that overall was the strength: the voices and characterization was so unique and strong in the book (and the audio version did a great job with all the voices) but the actual story telling was so-so. I have it from an authoritative 13 year old that it's totally worth it to read the first three books in the series to get to the second half of the series where things get really good. And it did seem like Eoin Colfer was setting up a world for a good long arc over several books.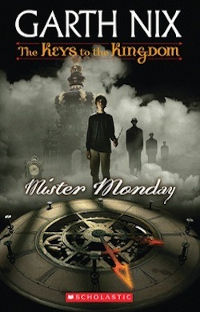 26. Mister Monday by Garth Nix. This was my first foray into Garth Nix, and he seems from this to be dark and brilliant and very good at world building. This is the first in a seven part series (each for a day of the week), and I was very impressed. It felt a little bit like Phantom Tollbooth to me in the way that words and metaphors had physical substance in the secondary world (although in the book, our world is called the secondary realm), with the main example of those being time-related (Monday is a person, the minute hand of the clock is a sort of wand of power.) The world building was my favorite part, and while there were enough relationships to keep me engaged, the friends that the main character, Arthur Penhaligon, had aren't with him throughout the book. (But he has a great hero's journey!)
27. The Lost Years of Merlin by TA Barron. I first heard of TA Barron in a book about Madeline L'Engle, and how she was such a lovely mentor and cheerleader for him. (Even making him her impromptu godson.) So I knew that he was quality. And The Lost Years of Merlin, the first in a series about young Merlin, was a lot of fun. Although the beginning was a bit of a slog, it paid off with the middle and end and the set up for a great series of quests and all things Arthurian and Welsh mythology (not that you need a background in either to enjoy this book). I'm looking forward to reading more of these!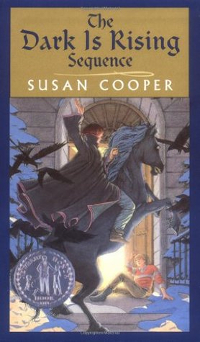 28. The Dark is Rising by Susan Cooper. I read this (along with my husband Evan) as a part of Robert MacFarlane's twitter book club #TheDarkIsReading. It's set on the eve of the winter solstice to the 12th night, and that's exactly when I read it. So the weather matched inside and outside the story.  I had read (and liked) the first book in the series a few years ago, but they are almost completely unrelated in terms of characters. And the fourth book of the series, The Grey King, is the 1976 Newbery (I just reviewed the 1968 winner, so hopefully I'm going to get to this one this year), so I knew I needed to get through the series to be ready for that book.
Parenting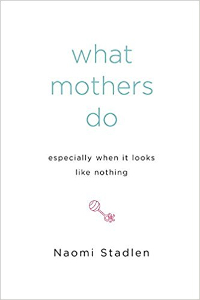 29. What Mothers Do, Especially When It Looks Like Nothing by Naomi Stadlen. I found this title tucked into a list with some of my very favorite books (many of which I read last year), on a guest post by Katherine from the blog Leave in the Leaf on the wonderful source for books, the blog Carrots for Michaelmas. And this book, maybe more than any other really captured so many feelings I have had or heard those close to me having about the first year of mothering. Naomi Stadlen took nearly 25 years worth of notes running new mothers groups in London writing down little quotes that seem to really capture a feeling that other moms resonated with, and she grouped them all together and made some really insightful comments. A couple chapters' notes were a bit specific to her professional (she became a counselor) interests, but this book in its qualitative research and narrative style reminded me of one of my very favorite books about labor A Good Birth: Finding the Positive and Profound in Your Childbirth Experience by Anne Lyerly.
30. From One Child to Two by Judy Dunn. I have been looking high and low for someone to tell me just how having one child can take all of your time (and would take more of it, if suddenly the day were extended) and then you add another child in who'd like just as much time. And while Judy Dunn didn't exactly answer that question, she gave me a lot to think about in terms of practical and philosophical things to make that transition more workable. This is a bit of a classic (look at that mom's nightgown on the cover), but she remains one of the top researchers on the subject of siblings. Her big take away point for parents are to help big brothers and sisters learn that babies are people—people with preferences and desires. It's the ground work of empathy and social skills, and a good way to tip the scales in favor of your kids being close. (But also that her research indicates that temperament does play a big part in sibling relationships, something really out of the hands of parents.)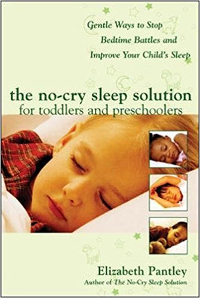 31. The No-Cry Sleep Solution for Toddlers and Preschoolers by Elizabeth Pantley. In making the big transition from sleeping in our room to sleeping in his own room for Jackson, this book was so much help. It's long and filled with so many ideas of how to help kids sleep without a cry-it-out approach. (And even if you're someone who feels like cry-it-out is an option on the table for your family, this book really spends like two paragraphs on why it's not cry-it-out, so there would be lots of ideas for you as well.) We had already had a pretty good feel for our strategy, but it was nice to feel like I had many tools available. Mostly it was just encouraging that kids can slowly become better sleepers. Our next step in all things Jackson-sleep is to get him to sleep past 4 am. Which the book has some suggestions for, and I need to go back and look at them again.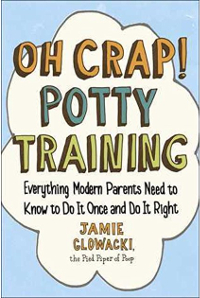 32. Oh Crap! Potty Training: Everything Modern Parents Need to Know to Do It Once and Do It Right by Jamie Glowacki. This is the book for early (20 to 30 months) non-rewards based potty training. If that's what you want to do, read the book. If what you're doing isn't working, you might want to read the book, although it's filled with a lot of tough love and a just do it approach coupled with be super patient. Jackson now at 24 months (we're about 20 weeks into potty training) really is doing well. He's a pretty reliable reporter when it comes to needing to go, and he's even said he doesn't want night time diapers (fairly successfully). It's definitely one of the harder things we've done as parents, but also really cool that our boy who's a laid back kid when it comes to all other mile stones is doing so well in the toileting department. (See my toddler registry post for all the physical tools (i.e. tiny potties) we've been using.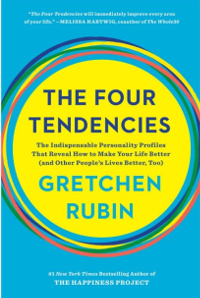 33. The Four Tendencies: The Indispensable Personality Profiles That Reveal How to Make Your Life Better (and Other People's Lives Better, Too) by Gretchen Rubin. Ok, so this isn't a parenting book, per se. It's a personality book. But it's made me understand my parents (my mom's an Obliger and my dad's a Rebel) and our parenting style (I'm an Upholder and my husband's a Questioner.) so I stuck it in this section. I have no idea what Jackson is; toddlers seem to exhibit all the tendencies at various parts of the day depending on whether they want to comply or defy various expectations. Gretchen Rubin's basic premise is that how people respond to inner and outer expectations groups people into four categories. People who readily meet inner expectations but not outer expectations are Questioners (They like to follow rules that make sense to them, they love to research things, and hate anything arbitrary). People who readily meet outer expectations but not inner expectations are Obligers. (They flourish with external accountability, meeting a partner for a walk, following a schedule and routine of work life, but have a hard time creating their own structure without any accountability). Upholders readily meet both inner and outer expectations (The Hermione Grangers of the world). And Rebels have a hard time meeting either inner or outer expectations (No one can tell them what to do, even themselves.)
What are your favorite reads from this year? Did we read any of the same books? 
*Note* This post contains Amazon affiliate links, which means if you were to buy a book, I'd get a tiny commission at no cost to you. Thanks for supporting Stories & Thyme!*
Subscribe to Blog via Email

Instagram

Follow Me on Instagram!

Twitter

Follow me on

Twitter!

Favorite Posts

Archives