Newbery Review # 28 (King of the Wind, Henry, 1949)
King of the Wind: The Story of the Godolphin Arabian, Marguerite Henry's 1949 book and the winner of the 28th Newbery, spins the tale of mute stable boy Agba and his beloved colt Sham as they are bought and sold, forgotten and celebrated throughout North Africa and Europe. It is one of the Newberys that people seem to remember with great fondness along side other children's classics about horses like Black Beauty and The Black Stallion.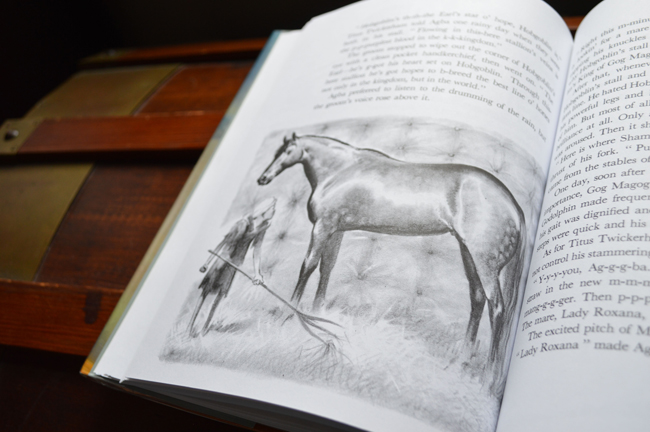 What I liked. The pacing and the pictures made this a fast and fun read. Things really go pretty poorly most of the time for Agba and Sham, and misunderstandings abound which mute, poor, and foreign Agba is powerless to correct. Yet, they are always making friends and winning allies who seem to remember or discover their plights just in time.
What was interesting. I thought the picture of what horse life in 18th century Morocco, France, and England might have been like was really fascinating — court horses for the sultan and the king, kitchen horses, inn horses, earl's horses, racing horses —Sham gets to experience the whole spectrum of life before contributing to the blood line of the modern thoroughbred, under his new English name: Godolphin Arabian. Godolphin Arabian evidently was a real horse, and one of the first Arabian horses to become popular in England, siring a number of champion horses.
What were some limitations. While I think that the picture of Morocco was definitely more developed than a lot of the mentions of the Middle East in Newberys, there is still a pretty exoticized air about the sultan's stables. Also the style of the story was a travel adventure, so we move through characters and settings pretty quickly, but it felt sometimes like those two never caught a break. Someone good would start to care for them, and then fortune tossed them out into the cold again. I found this annoying, but maybe in a good way, since I'm sure the author wanted me to feel frustrated along with the characters.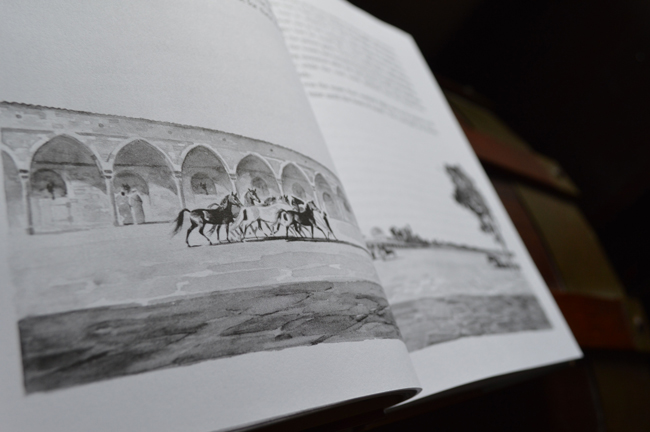 Similarity to other Newbery winners. This Newbery is our second horse tale, and it has a lot of similarities to the first story: Smoky the Cowhorse, who is also a horse of great talent and a victim of multiple bad owners and misfortunes, only Smoky is set in the American West. King of the Wind is a lot shorter and more of a fun children's story than Smoky—but if you love horse stories, both are worth the read. King of the Wind also reminded me a bit of Gay-Neck the Pigeon, a tale of a boy and his beautiful homing pigeon that travels from India to Europe and experiences a number of twists of fate and fortune.
What it teaches me as a writer. King of the Wind is a great example of how an audience can really stick with and root for a character through a string of disappointments. I find that I often want to protect my characters from being misunderstood or making mistakes or being brash, but that is often what makes the story so great. Part of why we read stories is to experience the tension and resolution, the fall and redemption of a character to give us hope that when we find ourselves in the middle of a string of difficulties, of being misunderstood, or caught in our own mistakes, that it is only the middle of the tale, and we too will reach the happy ending when we are known and loved and appreciated.
Have you read King of the Wind? What are your favorite horse books?
 *Note* This post contains Amazon affiliate links, which means if you were to buy a book, I'd get a tiny commission at no cost to you. Thanks for supporting Stories & Thyme!*
Subscribe to Blog via Email

Instagram

Follow Me on Instagram!

Twitter

Follow me on

Twitter!

Favorite Posts

Archives