23 Weeks In: Reflections Midway through a First Pregnancy
Somehow, miraculously, I have arrived halfway through this pregnancy. It has been both slow, especially those first exhausted weeks, and at the same time so fast, particularly the second trimester with its summer trips back to DC and up north to the shore of Lake Superior.
Overall, I would highly recommend the magic middle of pregnancy and the beauty of midsummer: the return of energy and a regular appetite, the tiny movements of a swimming baby just below your bellybutton, bold strangers starting to offer congratulations as the sun sets late and fireflies and camp fires light up the night.
Right at the end of my first trimester, I remember a friend remarking that some of our mutual friends love being pregnant, but for his wife, despite loving their precious babies, most parts of being pregnant were not enjoyable. Since then, I have been meditating on love and pregnancy, how it is both so full of easy love and full of hard-earned love.
I certainly love parts of pregnancy. I love the bubbling and pecking feelings of baby kicks and flips. Some days I love the rounding of my body, seeing it as a miracle of expanding to hold so much life. I certainly love that there is a tiny body forming inside of me—12 inches of tiny arms and legs.
But some days I don't love the weightiness of pregnancy: the weight gain, the responsibility of a little life depending upon me and my choices to nourish and care for myself, and the simultaneous knowledge that I am powerless to prevent many if not most unforeseen complications no matter how careful I am.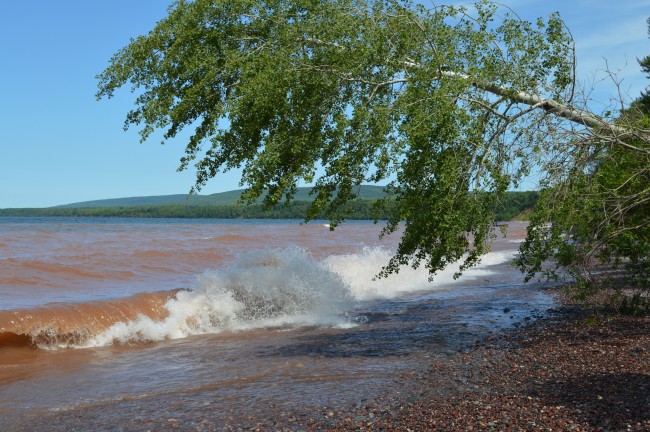 I deeply love this baby, and yet I don't know him or her at all. I am the whole world to this little one, each experience is tied up with me and my body, and yet it is a world that I cannot see or hear or really even fully feel. He or she truly is being woven together in a secret place as the psalmist writes.
Loving this baby reminds me of the heady weeks of first dating Evan when we started to whisper love to each other. I remember knowing that it was such a young and tender, vulnerable love. Then I couldn't say and mean love like I would after years of joys and hardships, years of forgiving and asking forgiveness, seasons of anger and comfort, and all that time brings. But it felt like love, so I said it anyway. And now more than nine years later, I think it was love. It was not all that love would grow into, but it was love still. (For there are so many types of love.)
So here I am, loving this baby in the ways that I can. I am loving this baby in the midst of feeling helpless to keep him or her perfectly safe. I am loving this baby in the awe of lying in bed in the wee hours of the morning knowing that we are both awake, feeling the ebb and flow of Evan's sleeping breath and my heart beat and baby's dancing all mingled together, hard to tell where one ends and the other begins. I am loving this baby as my gait slows down as I walk up hills on my walks, and some days how my strength fails mid-afternoon and I all I can do is nap even though I want to be productive and put words to paper. I am learning love in the easy and hard parts of pregnancy, when it feels like love and when it feels like a weighty burden.
Right now this love is new and tiny, but it too will grow with time. It will grow through the fatigue and pain of bringing a babe into the world. It will grow through the smiles and screams and tears and babbling of those first months. It will grow as we get to know each other, memorizing eyes and lashes, lips and finger tips. It will grow likely fast and slow, painfully and easily, because that is the nature of love.
But I think that in 9 years, or 49 years, I'll look back and think that this too was love. Yes, it is a tender and vulnerable new love, more a loving of the idea of a baby than the real baby, but it is love all the same.
How have you experienced tender, new and growing loves?
Subscribe to Blog via Email

Instagram

Follow Me on Instagram!

Twitter

Follow me on

Twitter!

Favorite Posts

Archives