My first memory of church is of my Godmother. It must have been in the fall of 1987 because in my memory, I am shyly looking down at the church chairs that could attach and detach, and avoiding saying hi to her.  I can hardly believe that there was a time that I wasn't clamoring for her attention and trying to soak up her love like a sea sponge, but I suppose I was introverted even as toddler. Still, I like that my first memory of church is my sweet Godmother.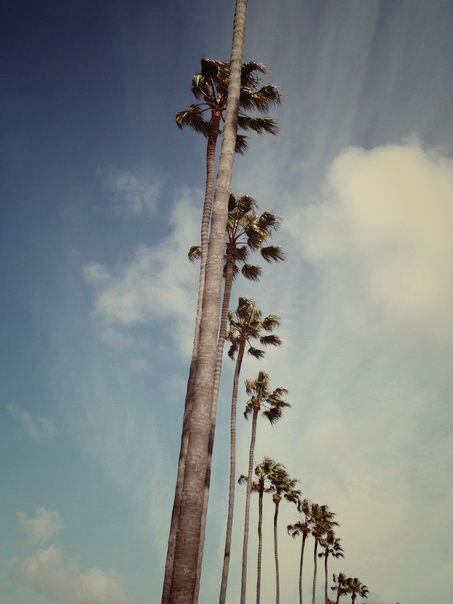 My first memory of understanding heaven was of her as well. I was driving with my parents somewhere around the palm-lined highways of Southern California, and I asked about heaven. Heaven is where Jesus is, they said. In Heaven there wouldn't be any more sadness or sickness. In heaven we'd have new bodies. I thought about it and asked, "So Heidi wouldn't have cancer any more?" Yes, in heaven she'd be well. And there in that back seat of the car, I remember being in awe and longing for a place where there was no more sorrow or sickness so Heidi could be better.
I think that likely Heidi was about my current age when my dad met her at a company picnic. I wasn't there, but I've heard the story so often I can picture it clearly in my mind. Heidi was sitting off by herself and my dad asked her how she was doing. And that was the simple question that caused the following story to tumble out: Her husband was on tour in the Persian Gulf, she had just been diagnosed with leukemia, she had to give herself shots but was having a very hard time doing so, and overall, she was quite overwhelmed. Then, in what I imagine was not the response she expected, my dad said, "I know how to give shots."
My dad knew how to give shots because in the horrible long years of my grandfather's illness, he had given his own father shots.  So my dad started giving Heidi her shots.  I always thought this part of the story was so beautiful: a skill born out of so much pain and suffering meeting a need to help alleviate more suffering. These are the sparks of friendship, healing, and God's prevenient grace in the world.
I am not really sure who adopted whom, but Heidi with her interferon shots every four days and her husband, Doug, away on a naval ship became part of our family.  After countless trips to the zoo and the beach together, my dad, who never had a sister, gained one. My mother, with her love of creativity and healing, gained a soul-knit friend. And my brother and I gained a godmother, who stood up at our baptisms and then two decades later officiated both our weddings and prayed that we'd be faithful to the grace that we'd received.
When I was six and we moved away from California, I think I missed Heidi and Doug's house the most. She had an endless collection of Disney movies, children's books, and pictures of the New England countryside. Once, we all went to Disneyland, and just before the park closed around midnight, long after my brother and mom went to bed, my dad and Heidi and I rode the Log-Shoot, over and over and over. We ran through the maze of line dividers to jump in that little log boat and scream as we went down, down, down the waterfall at the end. I think it might have been the happiest moment of my little five-year-old life, up so late with my dad and my godmother walking back to the hotel under fireworks.
Last week my own Goddaughter turned two. I found a copy of a book that was on Heidi's coffee table each time I visited her: Graeme Base's Eleventh Hour: A Curious Mystery.  It is the best sort of picture book—one that is beautifully illustrated, lyrically written, and compellingly plot driven. It is a mystery surrounding the disappearance of Horace the elephant's feast for his eleventh birthday. Each page has a clue, and I remember looking for the clues on Heidi's white couch with the tiny little flower pattern.  It is the sort of book you can appreciate when you're tiny and when you're fully-grown.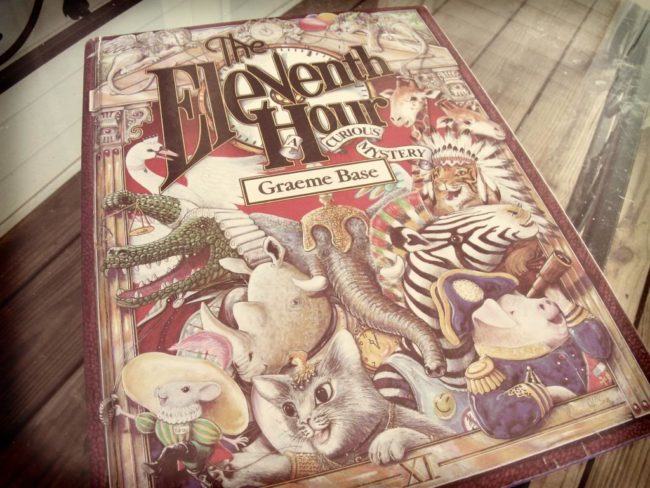 My relationship with my Godmother has grown likewise. She is still the kind and generous and adventurous woman I knew when I was almost three.  But now I know that she is also very brave and very real. Now I know that she has dyslexia, and it was her honesty about what it's like to have dyslexia that helped me realize that I might have it too. She took time away from a graduate program to grieve the death of her brother and learn about herself, and then came back and finished it, even retaking classes because the requirements changed. She uses her eye for beauty and her compassionate heart as she leads creative groups at the hospital where she's a chaplain.
I am in awe of the ways that she has poured into the lives of the children around her as the leukemia stole the possibility of her having her own children. I think of her as I love the little ones I nanny and send books and stuffed animals to across the country to a tiny girl turning two.  The power of really listening to and caring about children is not only reserved for mothers and aunts and grandmothers. We can be the gentle and loving presence in the lives of children around us even if we are not tied to them by blood.
We can read them beautiful stories, and take them on small adventures, and offer their parents a night off. We can give children the gift of undivided attention and of a stable presence.  I remember always being so comforted to know that if my parents died, Jon and I would go to live with Heidi and Doug.  My Godparents' home always felt like such a safe place. Although the physical location has changed, wherever her coffee table with enchanting picture books and beautiful rugs was, that was another home for me.  I was welcomed in with my questions and opinions and love of all things princess.
It is amazing to think that I too can create a safe place for the little ones that God brings into my path. It is challenging. I often think that I am not as patient or as kind-spirited as my Godmother. But I can only grow into that kind of peace and empathy by practicing and paying attention.  My overwhelming memory of my Godmother was that she seemed genuinely interested in my words and my feelings.  May I continue to grow into someone who can listen and really see the person in front of me the way that Heidi can.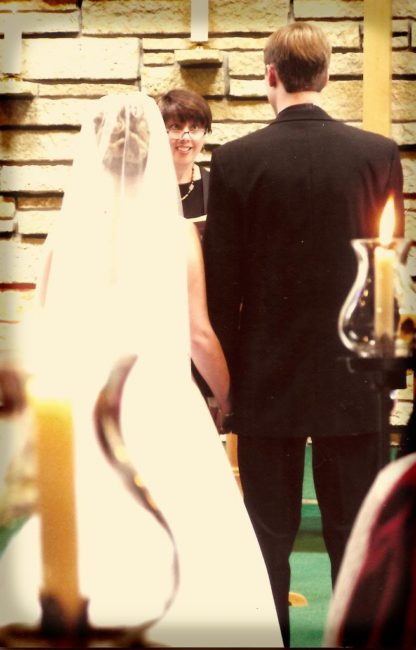 Who are the people in your childhood who really listened to you and valued who you were?
Subscribe to Blog via Email

Instagram

Follow Me on Instagram!

Twitter

Follow me on

Twitter!

Favorite Posts

Archives